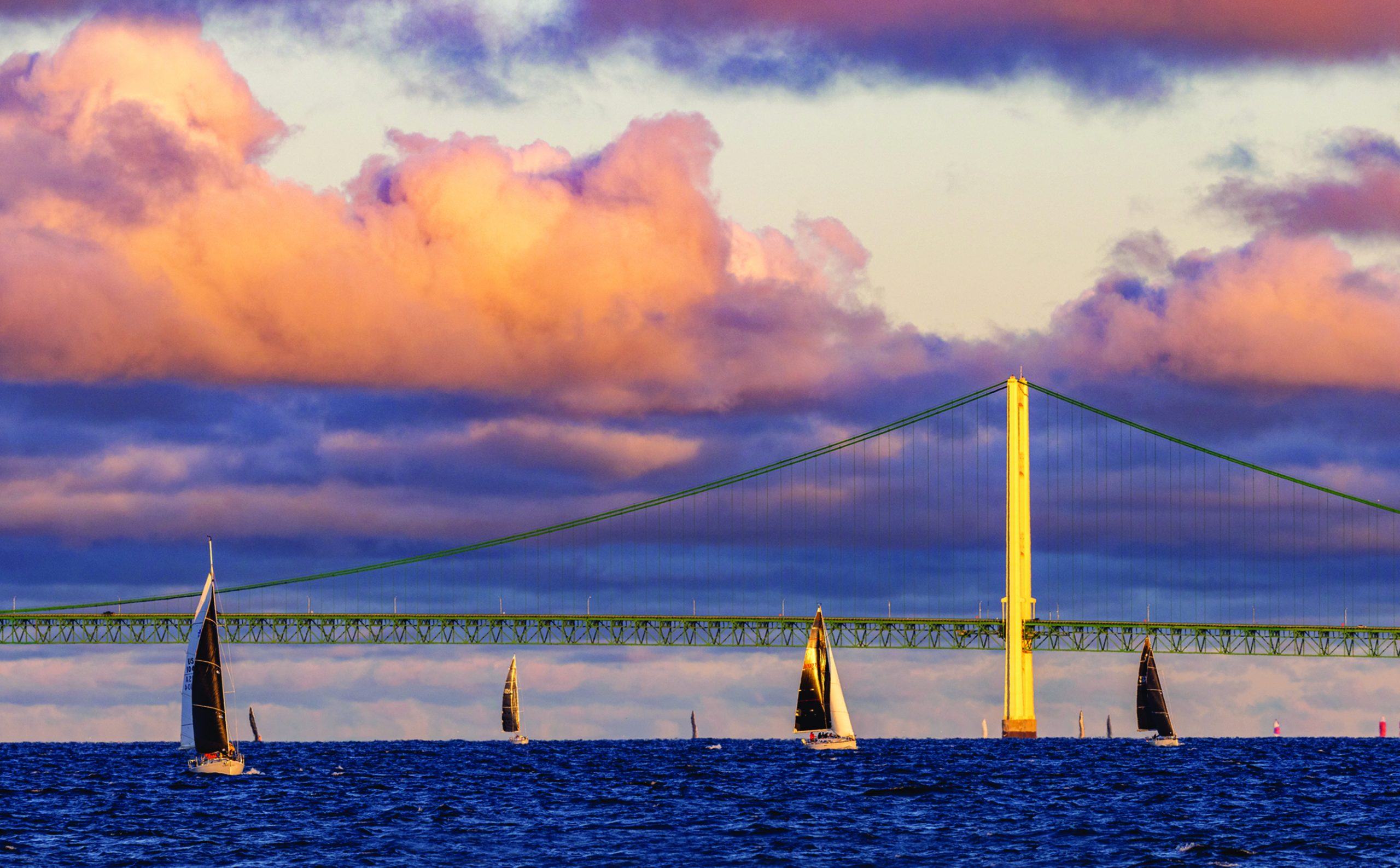 114 Years of The Mac
History, tradition and adventure abound in the Chicago Yacht Club race to Mackinac Island
On July 22 over 200 sailboats will gather at the Chicago Harbor Lighthouse, just off of Navy Pier, for the start of the 114th Chicago Yacht Club Race to Mackinac. The longest freshwater sailing race in the world, the "Mac" is a grueling 333-mile race that requires sailing teams to bisect Lake Michigan and cross the straights of Mackinac before arriving at the finish line, just offshore of Mackinac Island.
The Mac was first run in 1898, and the race now hosts around two hundred boats and over 3,000 sailors every summer. It's a race steeped in lore and tradition, and many sailors from Chicago and other spots on Lake Michigan sail the Mac year after year. In fact, there is even a special invitation only club for sailors who have sailed in at least 25 Macs, the exclusive "Island Goats Sailing Society." It is said that the goats were so named for their unusual appearance, behavior, and aroma after sailing for two days straight to arrive at the island.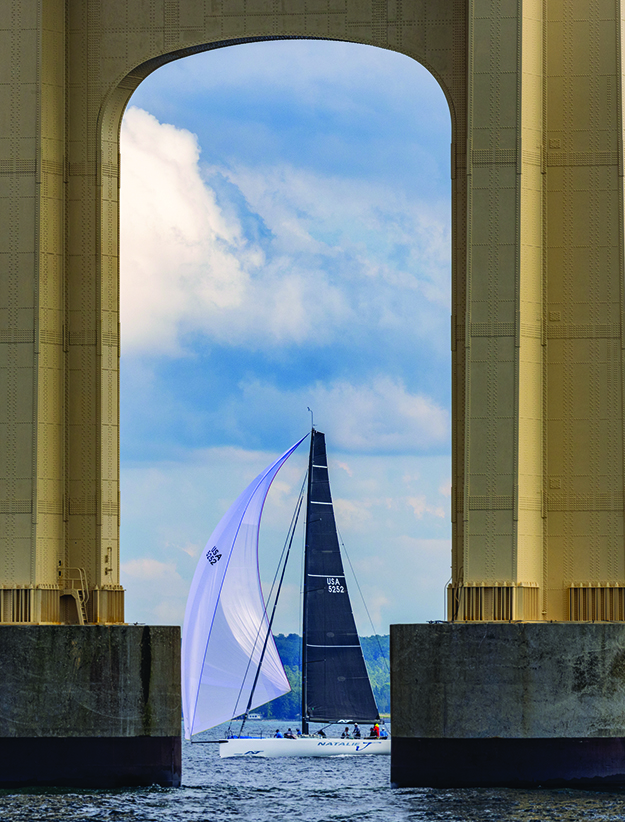 Though many of the sailors who participate in the Mac are from the Great Lakes area, and thus familiar with the particular challenges of sailing the freshwater inland seas, each summer people come from all over the globe to test their boats and their skills in the race. There is often a steep learning curve even for the most experienced ocean sailors sailing the Mac for the first time since waves break differently on the Great Lakes, and freshwater is less buoyant than saltwater.
However, the biggest challenge of sailing the Mac is the same for all participants—the unpredictable weather conditions. Boats often encounter serious storms and high winds during their crossing. But some years the problem is the opposite, a lack of wind! Though stormy conditions can, of course, be dangerous, a lack of wind can make the trip nearly impossible.
Interested in watching the Mac from Michigan this summer? All of the sailboats that participate in the Mac are equipped with satellite trackers which update the boats' GPS information every fifteen minutes. You can track the boats online, then catch a glimpse as they pass by Northern Michigan. The Manitou Islands, Whaleback Natural Area, and Northport Harbor are all good places to catch a glimpse.