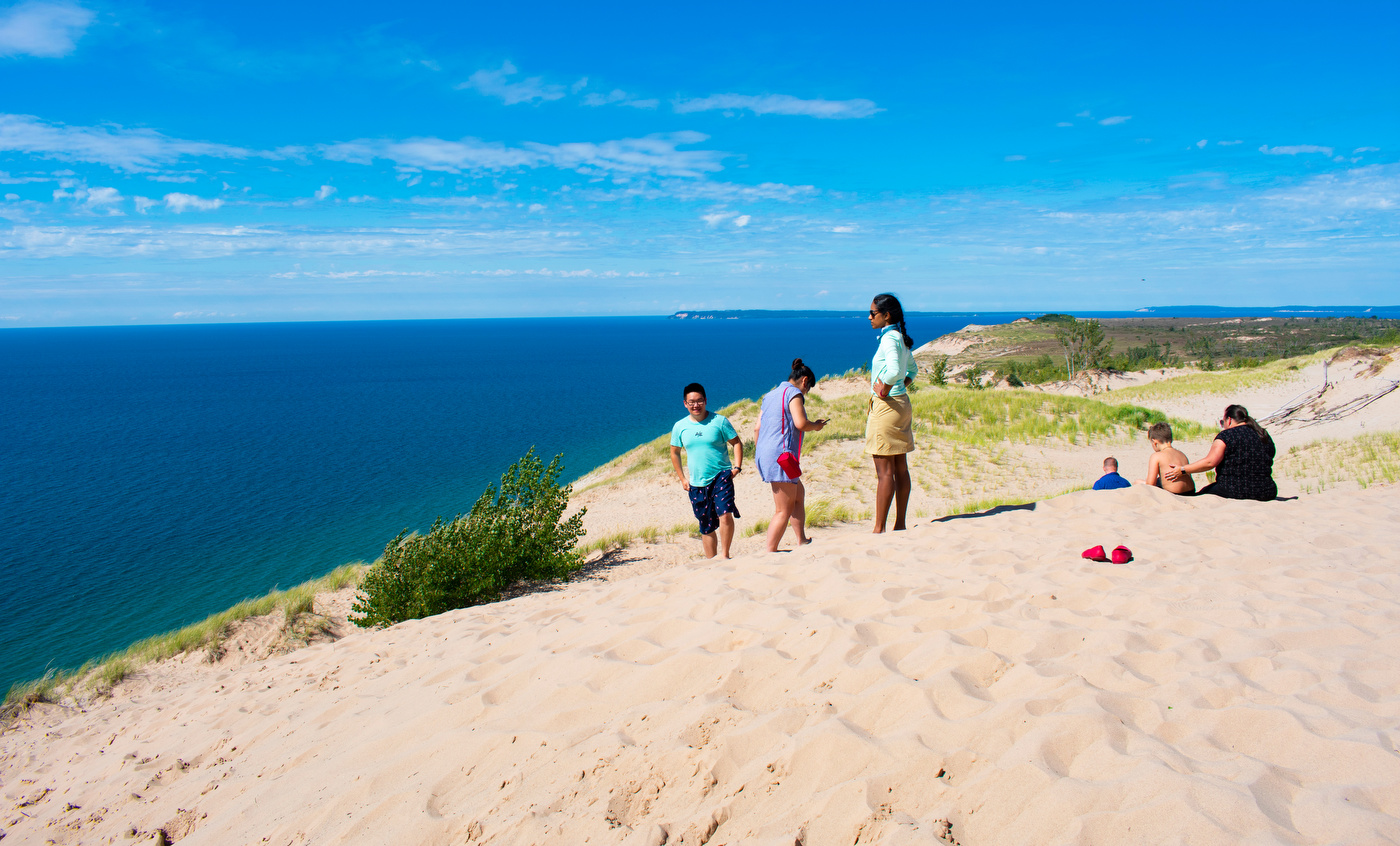 Best Beach Adventures
Feel the silky sand between your toes on dunes and beaches with singing sand
Awesome Sand Dunes
The Great Lake State's west coast boasts countless beaches and a variety of sand dunes (surprise – they're not all alike!) stretching from the Indiana border to the tip of the mitten-shaped Lower Peninsula. Public access is plentiful at local and state parks and at Sleeping Bear Dunes National Lakeshore, voted the "most beautiful place in America," by viewers of Good Morning America.
A Native American story about a mother bear and her two lost cubs inspired the name of the towering Sleeping Bear dune and North and South Manitou islands, just offshore at Michigan's "Little Finger." The 71,000-acre parkland includes wooded trails, a scenic drive and multiple beach areas along 65 miles of Lake Michigan shore, but the Dune Climb is the first stop for many who scramble up the 284-foot-high mountain of sand, run (or tumble down) and repeat. Those fit for even more of a challenge cross the sands to Lake Michigan, a steadily strenuous hike up and over a series of steep dunes – and back.
For easier access to a spectacular view of the shoreline, head to the park's Lake Michigan Overlook on the Pierce Stocking Scenic Drive. The 450-foot bluff is the tallest on Lake Michigan dunes and is a magnet for hang gliders.
Warren Dunes State Park in Sawyer is another favorite for dune lovers and hang gliders alike. Rising 260 feet above the lake, the dunes offer memory making sunset views. Visitors can walk the park's three miles of shoreline and six miles of hiking trails year-round too.
At the P.J. Hoffmaster State Park in Muskegon a dune climb stairway leads up to an observation deck that's perfect for taking pictures of the dunes and the lake, and the Gillette Sand Dune Visitor Center at the park features exhibits that tell the story of the fascinating geologic formations.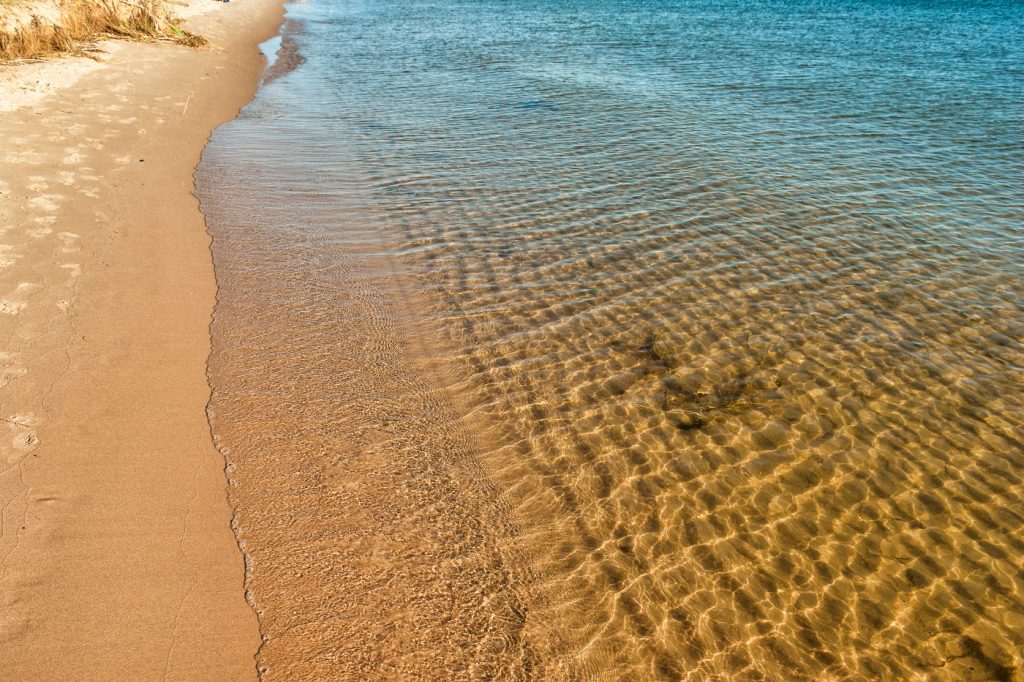 Musical Beaches
Hundreds of miles of freshwater coastline invite sunbathing, sculpting sandcastles, a game of volleyball, kite flying and long beach strolls. If conditions are right, with every step you may experience the phenomenon of the "singing sand." The sound won't win any music awards – it's more of a squeak, a moan or an eerie whoosh created by friction with the soft sand – but it's rare and fun to check off your bucket list.
Although it hasn't been fully explained, experts seem to agree that uniform, round grains of sand and not too wet, yet not too dry, conditions are required to emit a tune. In addition to spots along the Lake Michigan shore, you can catch a performance of the singing sand at Bete Grise on Lake Superior in the Upper Peninsula.