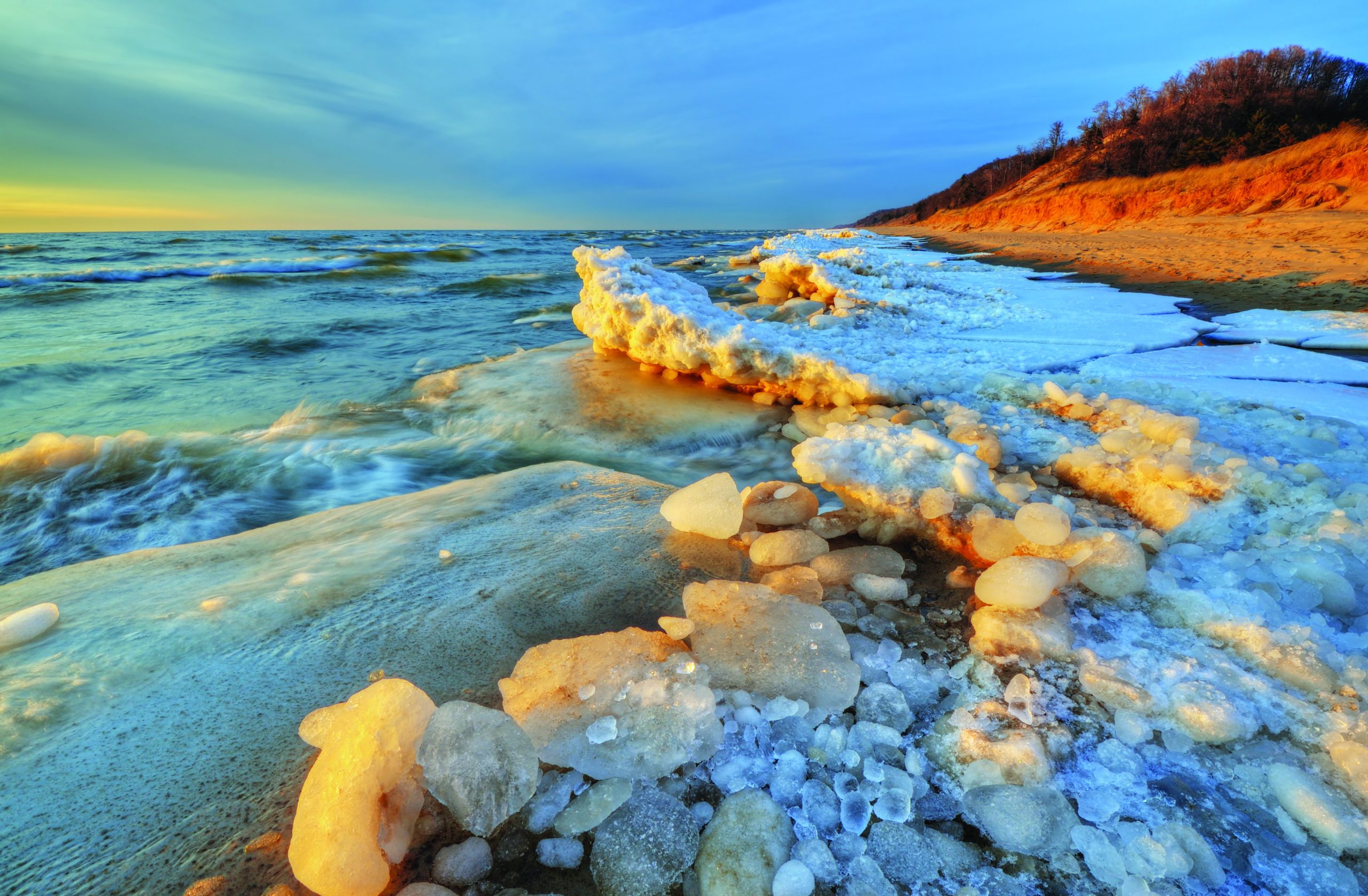 Get Away For A Much-Needed Break
Let the weekends work their magic!
Restaurants with no wait? Check. Hotel rooms aplenty? Check. The peace of newly fallen snow? Check. A roaring fire and a glass of wine or a cup of tea? Double-check. Try these locations for a weekend getaway this fall and winter season.
---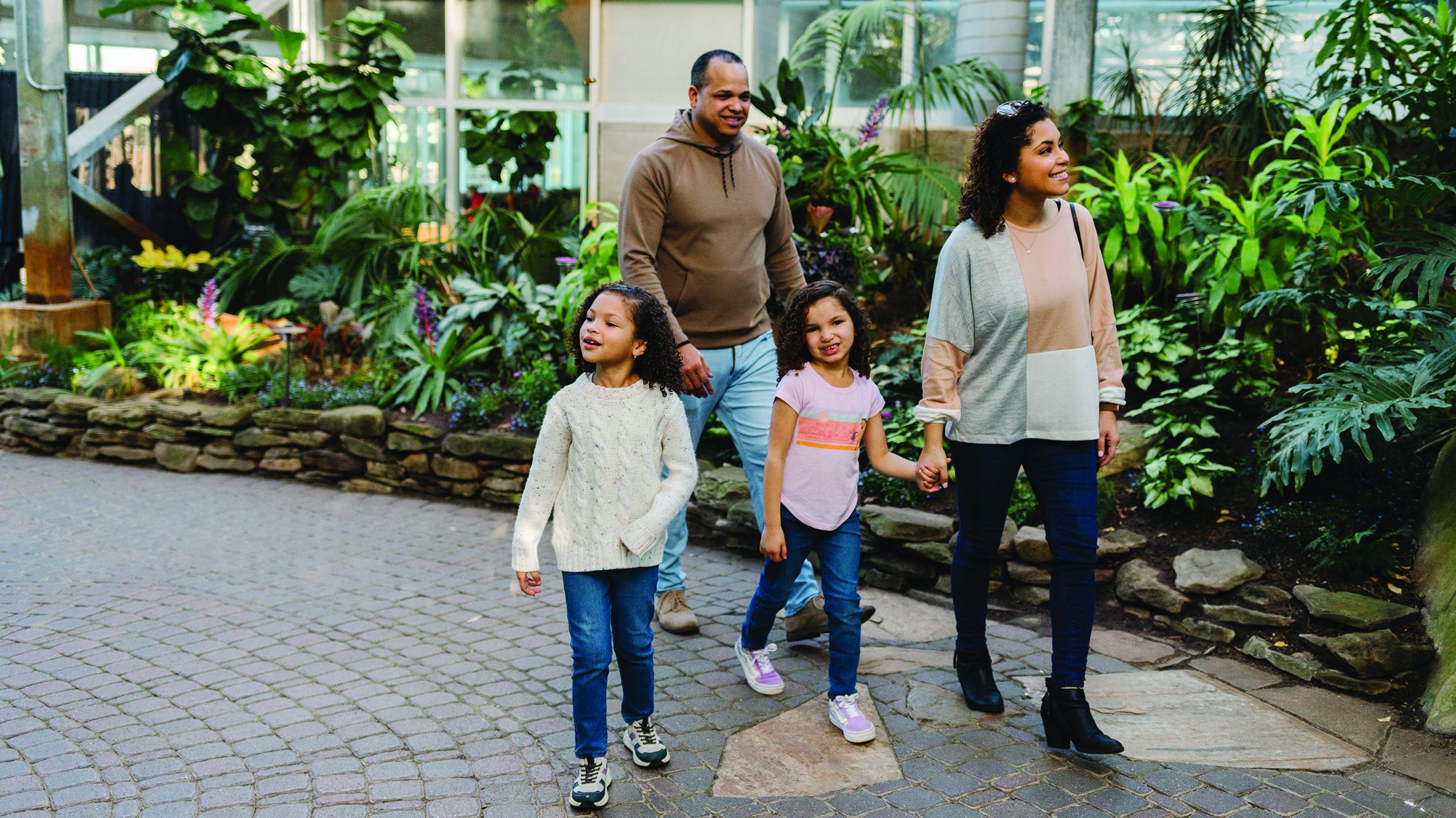 GRAND RAPIDS
Grand Rapids is the closest large city in Michigan to Chicagoans. It also has been rated America's Best Beer City and the nation's Craft Beverage Capital by USA Today 10 Best and a Top 20 U.S. Foodie City by the website WalletHub. Just a three-hour drive from Chicago, Grand Rapids is a whole new world full of restaurants,
museums, music, arts and shopping.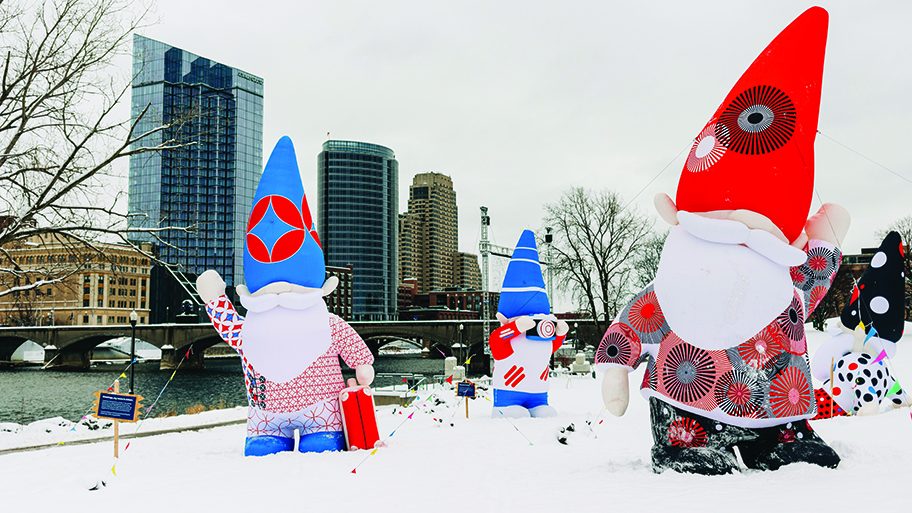 According to the travel website, TheTravel, GR's World of Winter was named one of the 10 Most Epic US Winter Festivals Worth Braving the Cold For. Running from January 12 to March 10, this two-month festival includes 100+ art installations and events and activities for all ages, so any weekend you choose, there will be plenty to do. worldofwintergr.com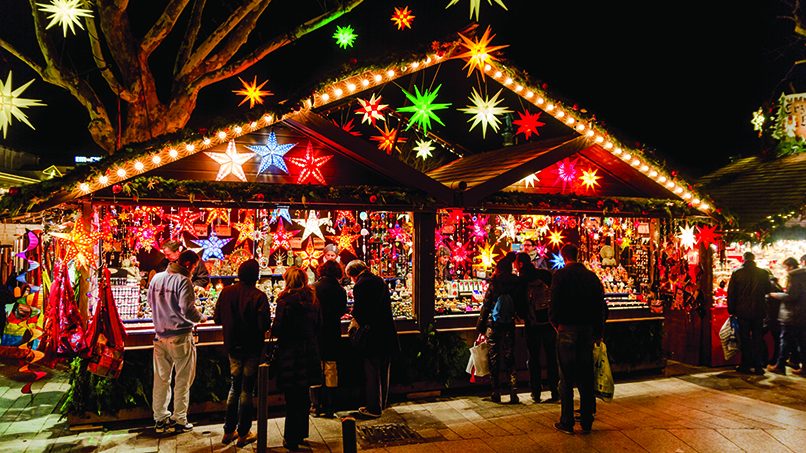 New to Grand Rapids this season is the Grand Rapids Christkindl Markt starting in November at the Downtown Market. Christkindl Market is a Christmas village lined with artisan gift and food vendors, live holiday entertainment, and festive family fun. Inspired by traditional European markets, this winter wonderland is filled with unique Christmas experiences illuminated with international flair. Open until 9 p.m. on both Friday and Saturday and until 7 p.m. on Sundays. christkindlmarktgr.com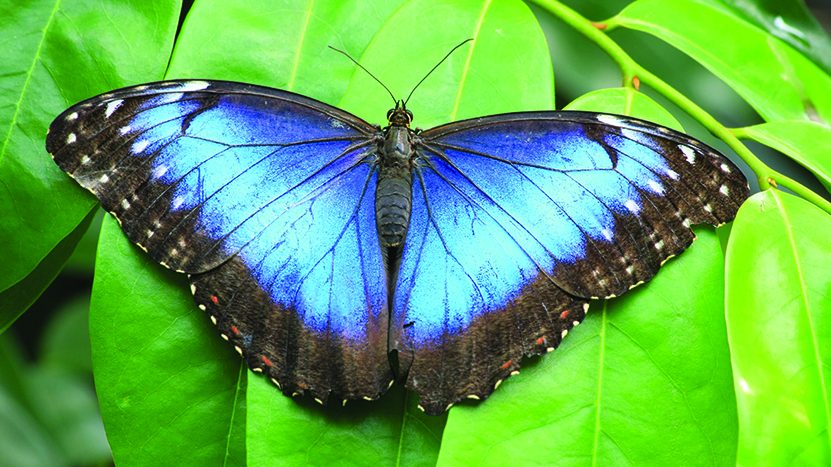 Butterflies are Blooming runs March 1- April 30 annually. Tropical butterflies from around the world fly freely in the conservatory at Frederik Meijer Gardens & Sculpture Park. Throughout the exhibition, there is special educational programming and the Lena Meijer Children's Garden offers butterfly-themed activities. meijergardens.org/calendar/butterflies-are-blooming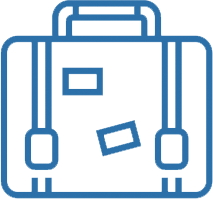 Travel Tip
When visiting Grand Rapids, make sure you bring along your appetite. Grand Rapids has more than 2,100 restaurants offering Italian, seafood, sushi, French, Thai or your favorite comfort food.
---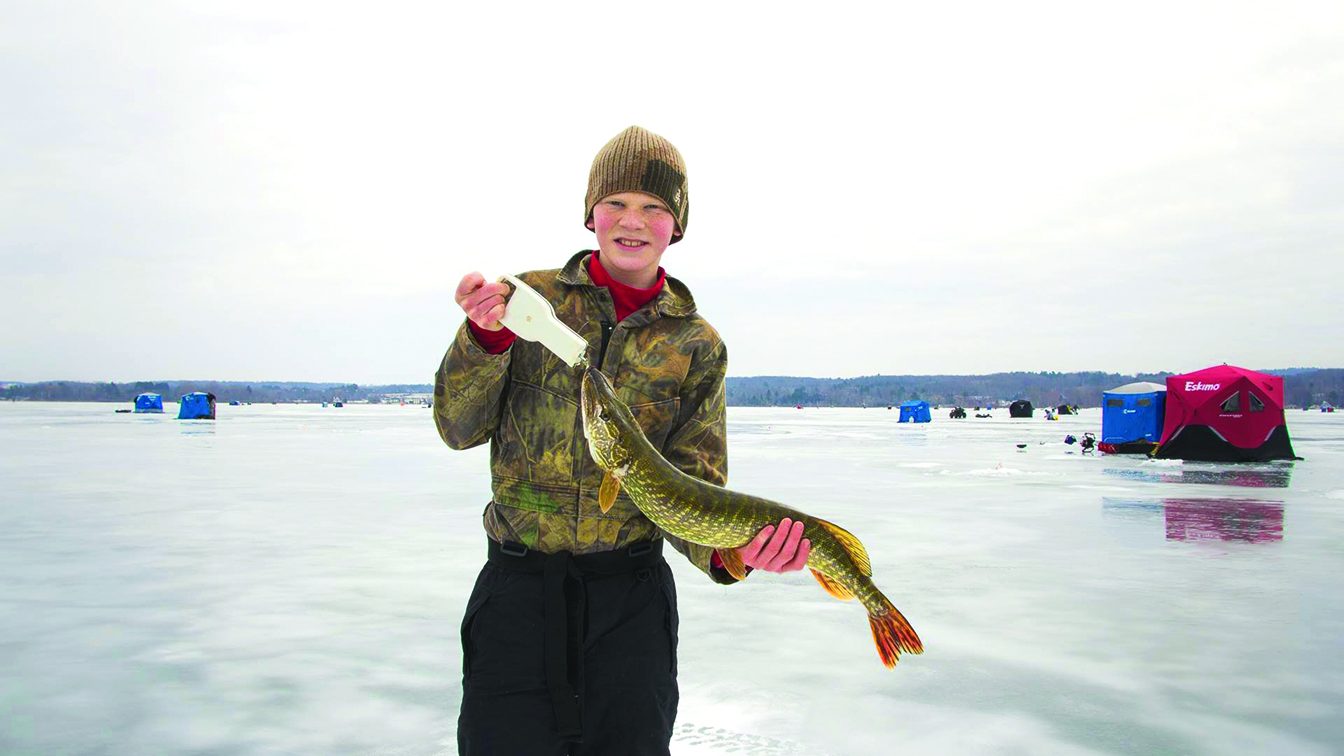 MANISTEE
Once a lumber town, Manistee is a hidden gem for tourists. With a population of 6,302, the town has retained its historic charm and smalltown feel yet has all the amenities anyone visiting might need. Located on the shores of Lake Michigan and home to the Manistee River and Manistee National Forest, there are a thousand things to do for the outdoor enthusiast. manisteemi.gov
One such activity is ice fishing on Lake Portage. The lake often freezes early in the season so there is only a short wait before casting a line. The lake hosts a variety of fish such as bluegill, pike, walleye and bass but is most famous for its jumbo yellow perch. Fishermen have claimed to catch these beauties in the shallows of the lake, at the drop-offs on the northeast side and at the west end of the lake near the channel to Lake Michigan. onekama.info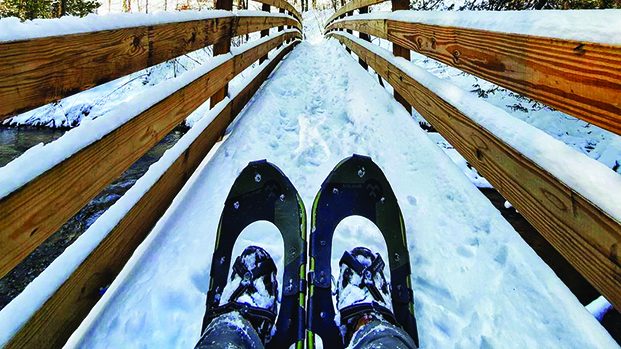 For a day trip filled with beauty and serenity, try snowshoeing the Manistee River Trail, part of the Manistee National Forest. Following the east shore of the Manistee River for 8.8 miles through rolling hills, the trail goes past several wetlands with bridges crossing two creeks. Try to make it to the waterfall near the northern end of the trail where the frozen water creates a natural ice sculpture. fs.usda.gov/recarea/hmnf/recarea/?recid=18710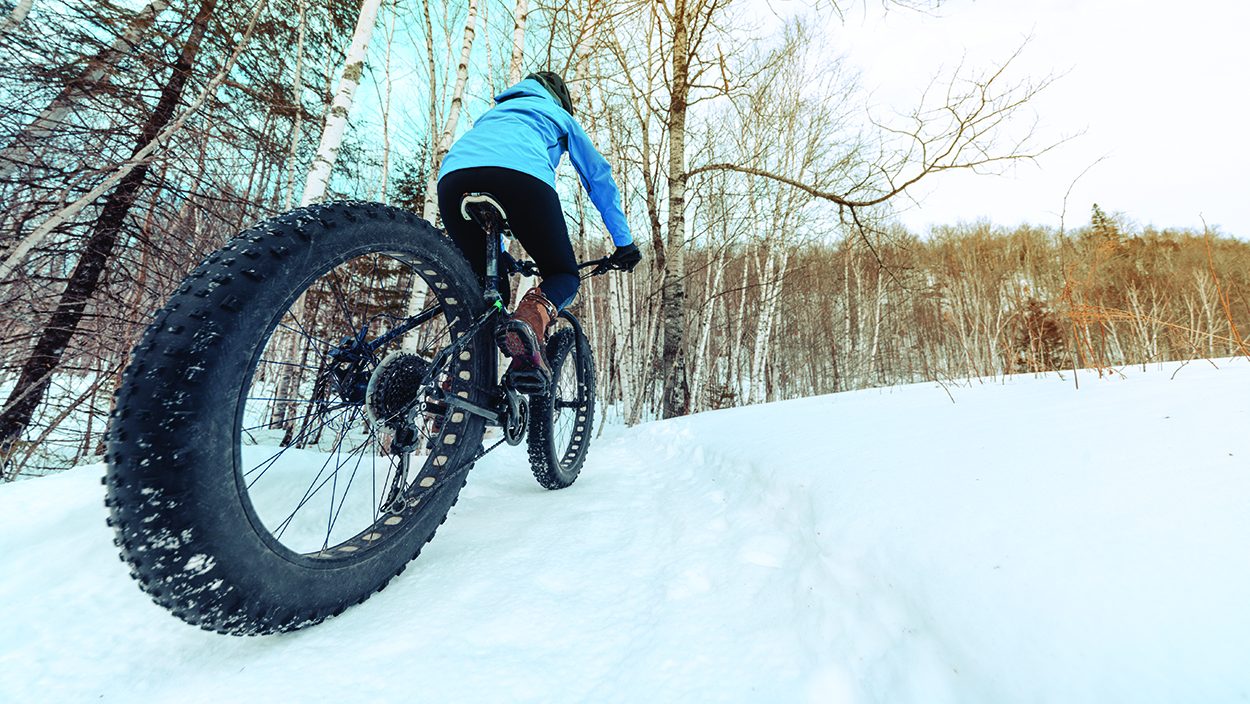 The more adventurous can attempt a fat-tire bike ride on Big M Mountain Bike Trail of the Udell Hills, now part of the Manistee National Forest Recreation Area. With over 40 miles to explore, the trail features wayfinding maps and mileage markers at each intersection making it easily navigable. The 15.6-mile Big M Outer Loop Trail is considered one of Michigan's top 10 mountain biking trails and is groomed during the winter months for a better experience. visitmanisteecounty.com/project/big-m-recreation-area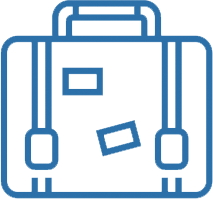 Travel Tip
Starting at the Main Street and M-55intersection, drive through the Manistee Tunnel of Trees. Inside the canopy of towering black willow trees, you'll feel like you are in the middle of a fairytale.
---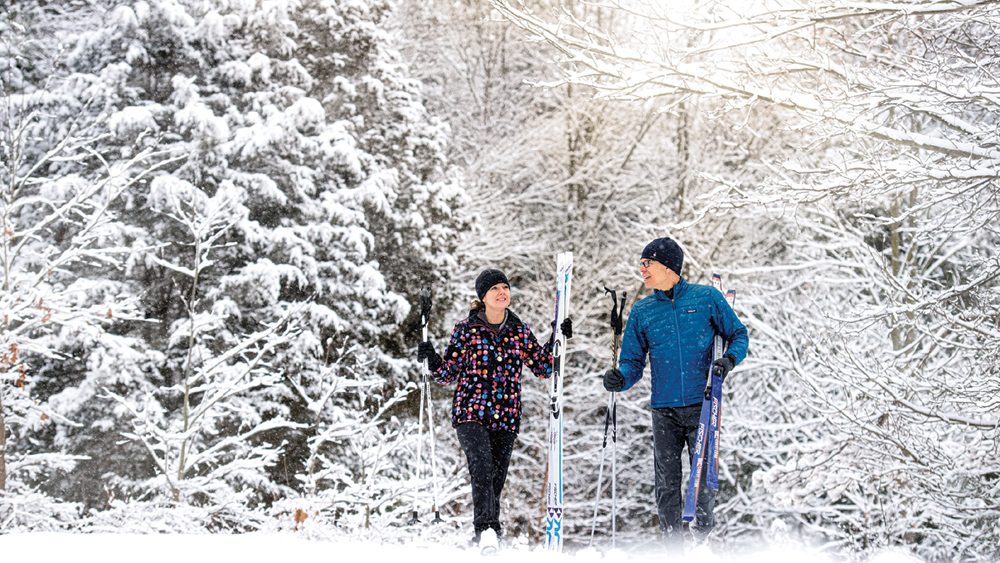 SAUGATUCK
The beach town of Saugatuck is also located on the shores of Lake Michigan, just a 2-hour drive from Chicago. Also known as the Art Coast of Michigan, the Saugatuck region has as much to do outside as inside, even in the winter. Don a puffy jacket, mittens, hats and scarves and get out into the winter wonderland around Saugatuck.
A traveler has to go no farther than the famous Oval Beach where Mother Nature creates some of the most amazing winter weather phenomena worthy of world-class photography. Ice volcanoes are formed when waves beneath the surface ice have enough momentum and power to puncture a hole in the ice shelf to force an "eruption" of water and slush, which then freezes upward in a cone-shaped mound of ice, creating what looks like a volcano. Another beautiful oddity is the formation of ice balls, sometimes referred to as ice eggs. Small chunks of ice in open water are rolled and smoothed over by wind and currents in freezing conditions and grow into balls of ice. They wash up onto the shore in thousands, sometimes clustered together so they look like a nest of "eggs."
The tranquility and gently rolling trails of Saugatuck Dunes State Park is perfect for cross-country skiing or snowshoeing. 2.5 miles of the 13 miles of track are along the shoreline. The State Park hosts varying lengths and difficulty of trails, the easiest being a .75-mile one-way loop that goes from the parking lot out to the lakeshore and back. Keep an eye out for ice volcanoes and ice balls here, too!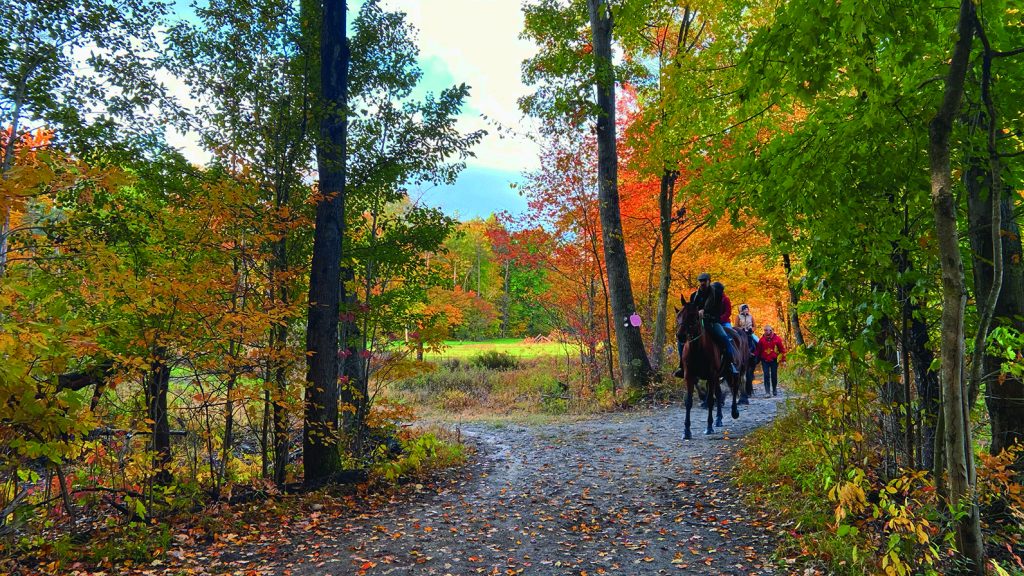 Near Saugatuck are many horse farms, many of which offer year-round horseback riding, carriage rides and sleigh rides when there is snow. Rise and Ride Ranch is just inland in the town of Allegan and specializes in intimate experiences for guests, only hosting one private group at a time. Unique glow-in-the-dark rides at both dusk and at night are offered at the R&R Ranch where the horses, lit up with strings of lights, create a magical experience for riders along moonlit trails. Or combine color-touring this fall with a private carriage ride through rural roads. Around holidays (like Halloween, Christmas and Valentines), they do themed rides where they dress up the horses and staff and decorate trails. riseandrideranch.com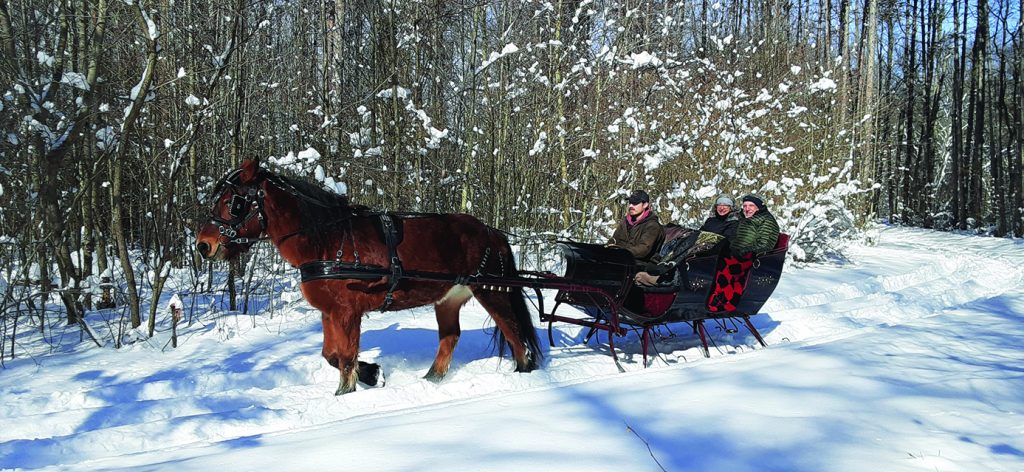 In Fennville, only 15 minutes from Saugatuck, Wild West Ranch offers sleigh rides during the snowy months. Bundle up and enjoy a private 45-minute ride through the woods. 4horserides.com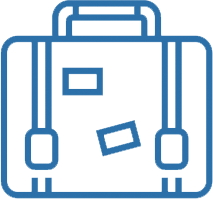 Travel Tip
Make sure to take an excursion on the Star of Saugatuck paddlewheel boat that traverses the Kalamazoo River out to Lake Michigan or a Saugatuck Dune Ride that will take you for an adventurous ride over private sand dunes.