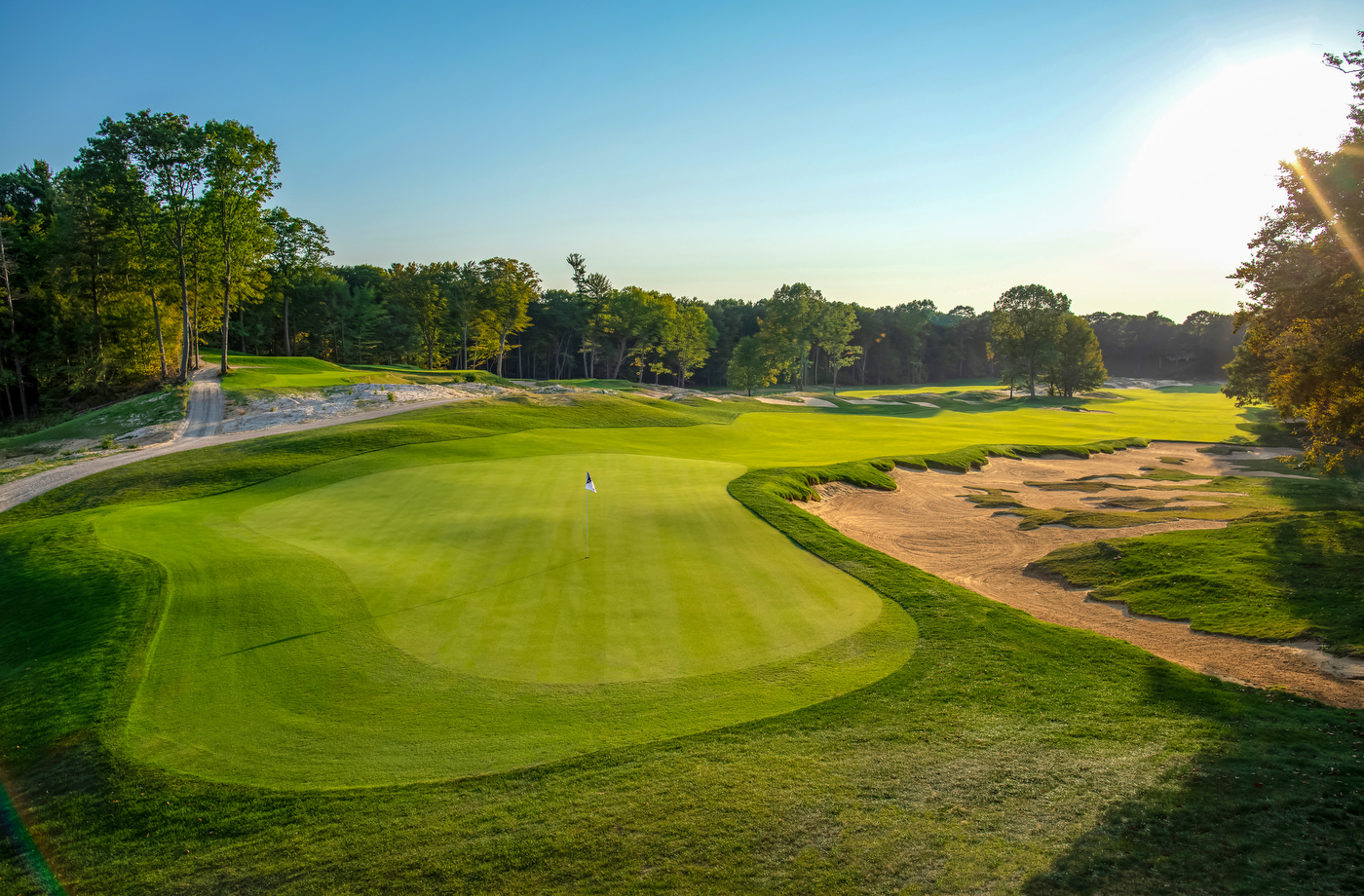 Jack's American Dunes – Golf's Most Heroic Round
Swing for the stars (and stripes) at a course that gives back
Warm weather, lake breezes and long summer days draw golfers to scenic courses all around the state. Michigan's rolling terrain, woodlands, water and natural beauty have also attracted top-notch course architects. With links designed by Alister MacKenzie, Arnold Palmer, Tom Fazio and more, choosing Michigan for your golfing vacation destination is a gimmie.
Patriotic Play
New to the playing field is American Dunes, an 18-hole Jack Nicklaus-designed course sculpted in the deep sands that line Lake Michigan and Grand Haven. The course, which opened in 2021, not only serves up fabulous fairways, it also serves a purpose.

Through the vision of Lt. Colonel Dan Rooney and his partnership with Jack "the Golden Bear" Nicklaus, American Dunes helps children of fallen and disabled military service members through educational scholarships by raising money for Folds of Honor Foundation. The foundation has awarded more than 35,000 scholarships worth $185 million to date.
Formerly the Grand Haven Golf Club, a two-year renovation removed more than 2,000 trees fashioning a sweeping setting with Lake Michigan breezes. The spacious and rolling fairways are complemented by the creative bunkering provided by the twists and turns of the natural dunes. Golfers of all handicaps win with amazing shot values and picturesque play at the course Nicklaus designed gratis for his belief in the cause.
The par-72 course has five sets of tees, numerous elevated tee boxes and 7,213 yards of strategic playing options, all focused on patriotism and paying tribute to military heroes.
Cruise the course in a red, white and blue cart and you'll be able to watch videos with course tips and Fold of Honor tributes. Two stone plaques greet you at each tee, one commemorates a fallen service member and the other a Nicklaus major championship victory. A gigantic American flag flies between the ninth green and 10th tee.
Close out your round by saluting the billowing flag. At 1300 hours each day, Taps is played and a bell rings 13 times to recognize the number of folds that make the triangle shape of the flag given to the families of fallen soldiers – an amazing sight to see and sound to hear.
Mission Inspiration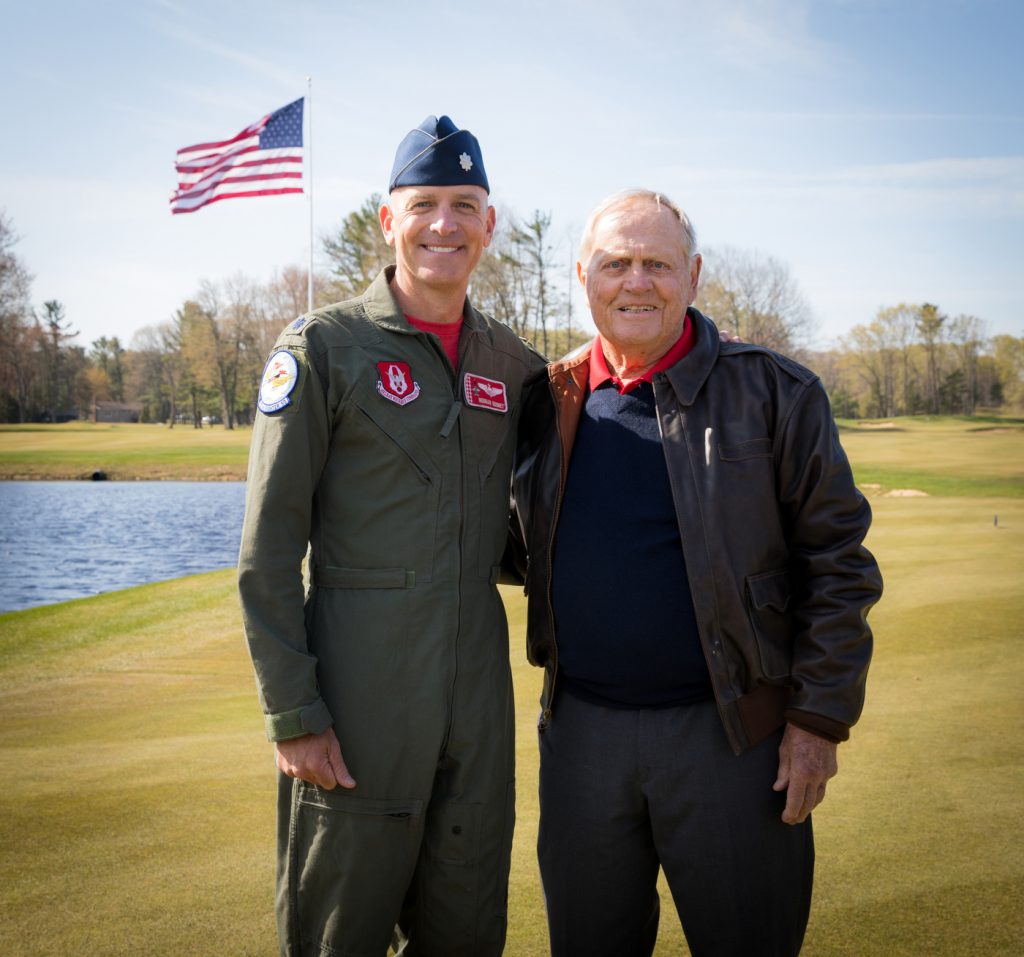 The Folds of Honor Foundation was created as the result of a personal experience Lt. Colonel Rooney had while flying into the Gerald R. Ford International Airport in Grand Rapids. A former soldier with three tours in Iraq and a PGA professional, Rooney noticed a soldier in dress Army greens sitting in first class. When landing, the captain announced there was a hero onboard.
The deceased was the twin brother of the soldier in first class. And their family was awaiting, watching, on the tarmac on the darkest day of their lives. Rooney spotted a four-year-old boy—waiting for his father's casket.
"The finality of the sacrifice hit me," Rooney says. "This young boy would never play catch with his dad again."
Contrary to the captain's request that passengers remain seated to honor the soldier, Rooney noticed half of them had already gotten up—impatient to deplane. At that moment, he realized his next mission: create The Folds of Honor Foundation.
American Dunes donates 100% of its annual profits to the foundation that reinvented the golf course it replaced.
Memories, Menus and More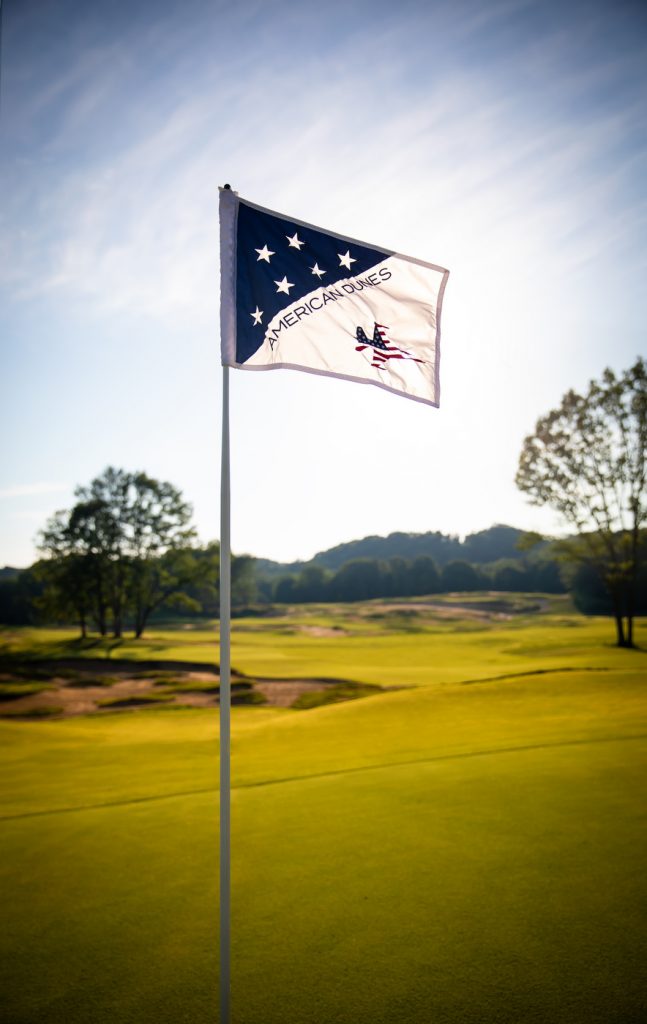 On your way to the clubhouse for a bite to eat or a visit to the gift shop stroll through the Folds of Honor Memorial and you'll be walking alongside the bootprints of fallen soldiers as you read touching tributes to those who gave up their lives to protect others. It's inspirational!
Savory eats served up at CAVU include barbacoa pork roast nachos, whitefish dip, jalapeno cheddar brats and more – and, of course, there is a red, white and blue salad with strawberries, blueberries and marcona almonds. The name of the restaurant comes from the aeronautical term "Ceiling and Visibility Unlimited." CAVU is a celebration of fighter pilot traditions and culture.
Want a keepsake to remember your experience at American Dunes? Apparel, headwear, balls, bags, head covers and even dog collars are among the numerous items available at the gift shop, many of which are emblazoned with one of the course's two logos that represent the patriotic partnership between Nicklaus and Rooney – a golden bear and a fighter jet, each filled with stars and stripes.
Soon there will be a patriotic place to stay adding another round of play. The Camp, with 16 staterooms to honor each branch of the United States Armed Forces, is slated to open in 2023. It will feature a lower level called the Bunker with beer and pool tables, a place to gather, recap your golf games and relax.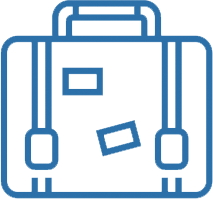 Travel Tip
Make sure to visit the nearby lighthouse and musical fountain, two of Grand Haven's most popular attractions, each a sight to behold.