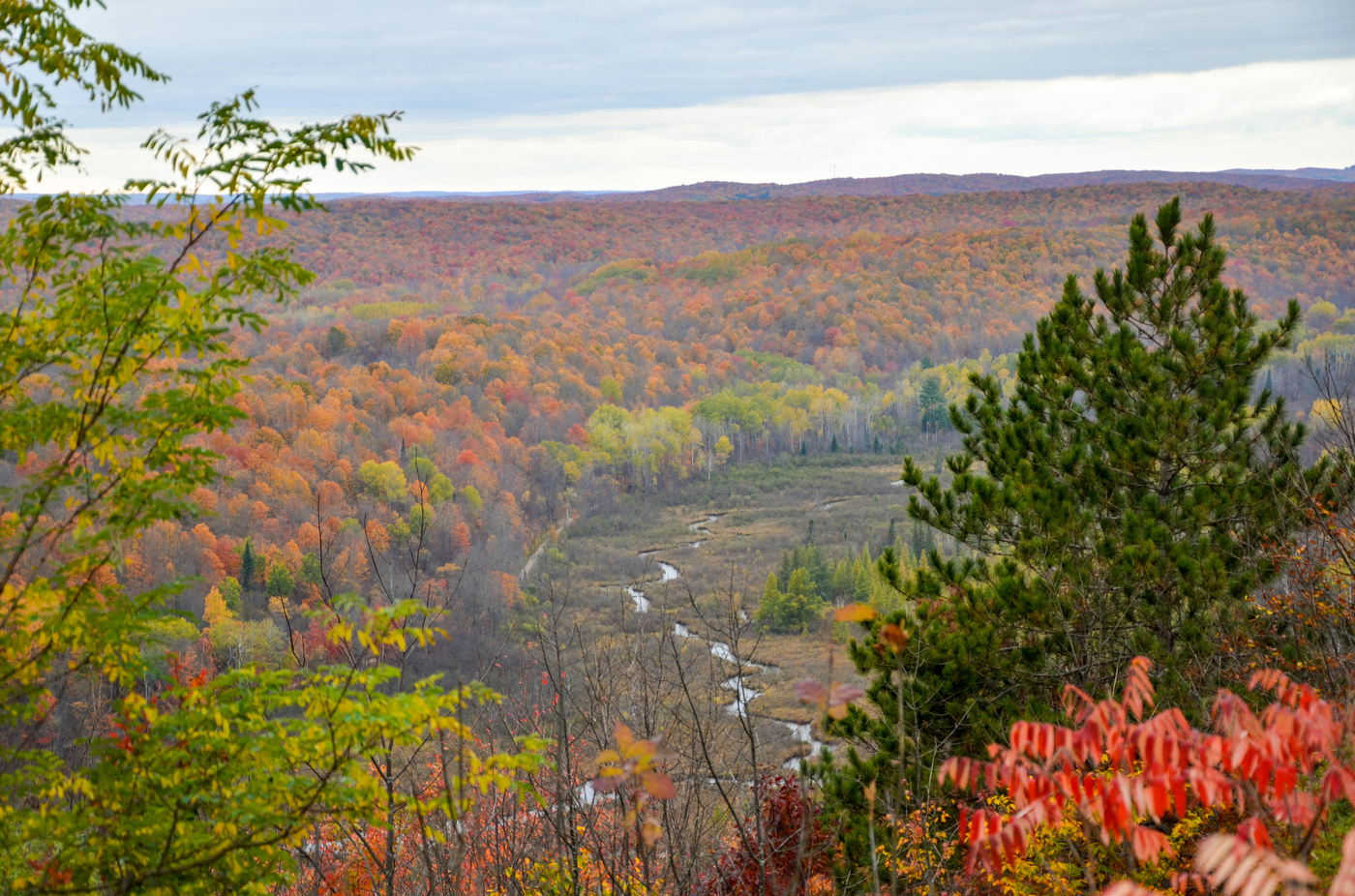 Must-See Michigan Views
Hike a scenic trail to a breathtaking panoramic overlook
For one of the most spectacular, must-see Michigan views, head to Deadman's Hill in Elmira, Michigan. There's an overlook and trails that take you from the peak to the depth of the Jordan River Valley. Miles of trails display the edge of the Jordan River, beaver dams and forests.
The name stems from Michigan's historic lumbering era, when workers challenged the incline during the early tree harvest. A sign at the hill tells the story of young Stanley "Sam" Graczyk who died at 21 when driving a big wheels wagon loaded with logs down a steep slope.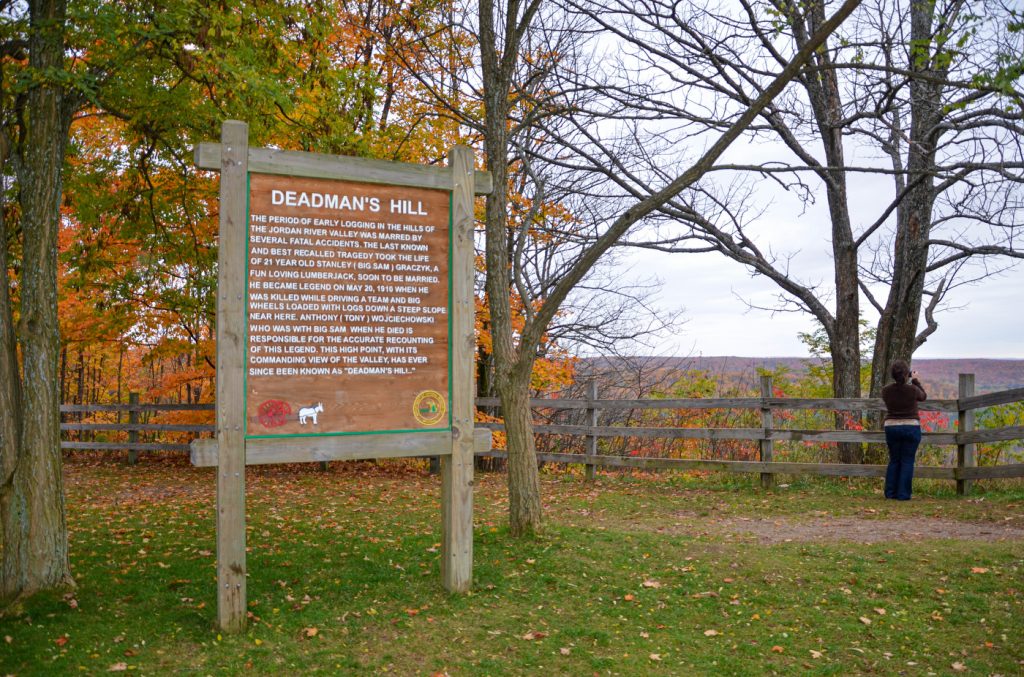 The valley is now preserved as an 18,000-acre block of state-owned forest. It can easily be access by a vehicle, with just a short walk to the overlook and trails. There are multiple trails that are used year-round by outdoor enthusiasts who take in beauty during all four seasons. Hunting and fishing are also primary draws.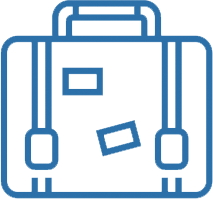 Travel Tip
While the trails are open year-round, make plans on visiting in early October. You'll get lots of spectacular pictures of the forest's Fall colors!