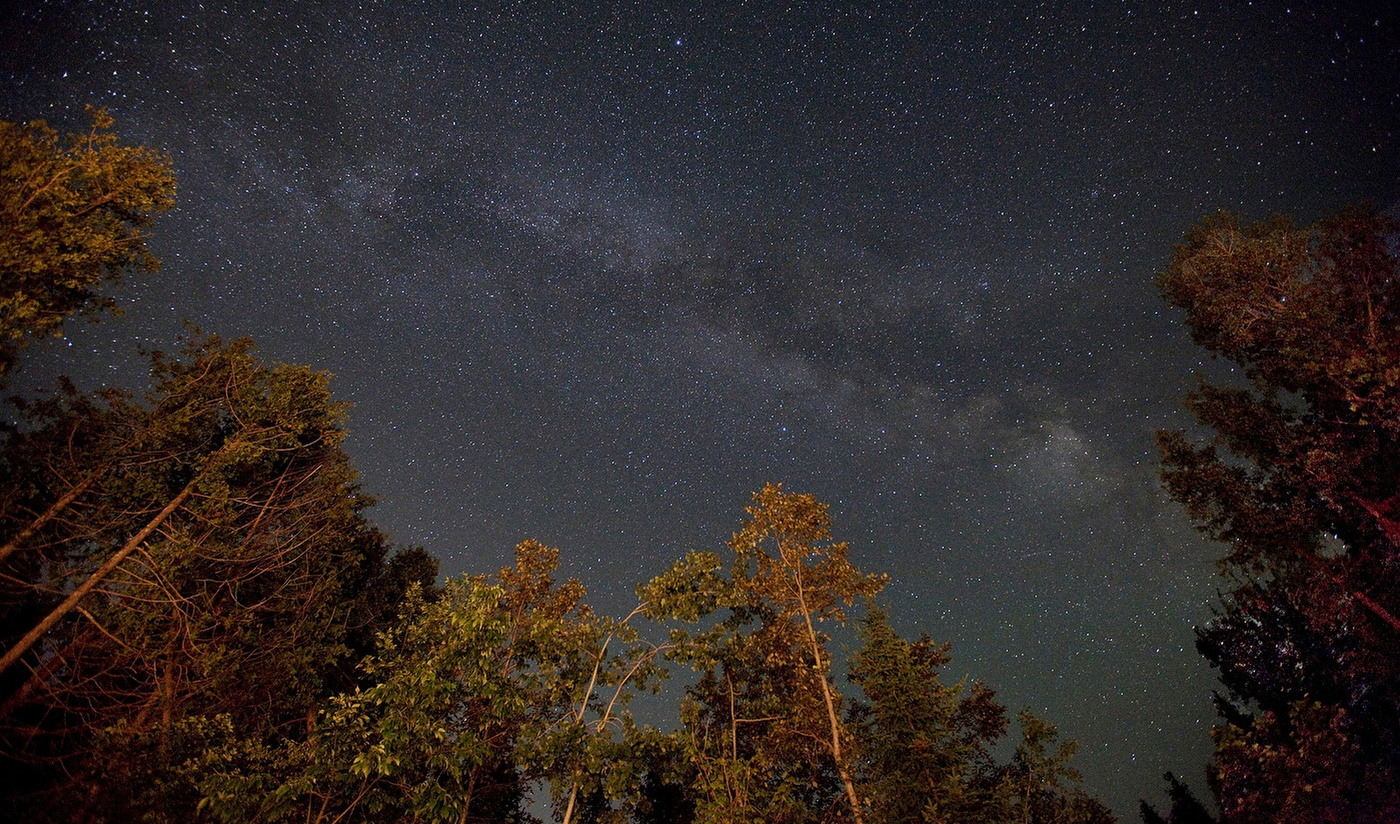 Starry Nights at a Michigan Dark Sky Park
View the Northern Lights, meteors and more
Stargazing is a must for travelers coming from urban centers. Millions of stars are celebrated at Headlands International Dark Sky Park in northern Mackinaw City, Michigan. The center is a place to gather around natural wonders like Northern Lights and various meteor showers.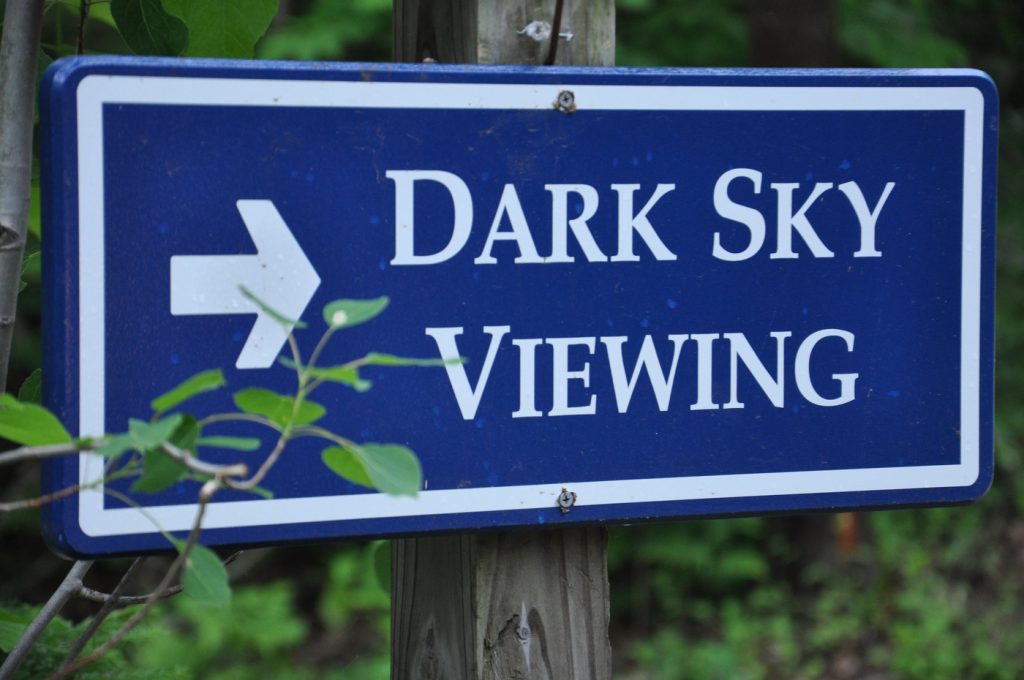 Throughout the year, the center is open to the public for evening hiking and cross-country skiing setting the stage for nature's showcase that comes after dark. Even during the day, the property is open for up to five miles of trail exploration. The one-mile Discovery Trail is lined with signs that take walkers young and old on a cultural tour of indigenous artwork and regional photography.
Free, educational programs from May through September offer visitors the opportunity to learn about the solar system, meteors, telescopes and more. The programs are led by experts in their fields.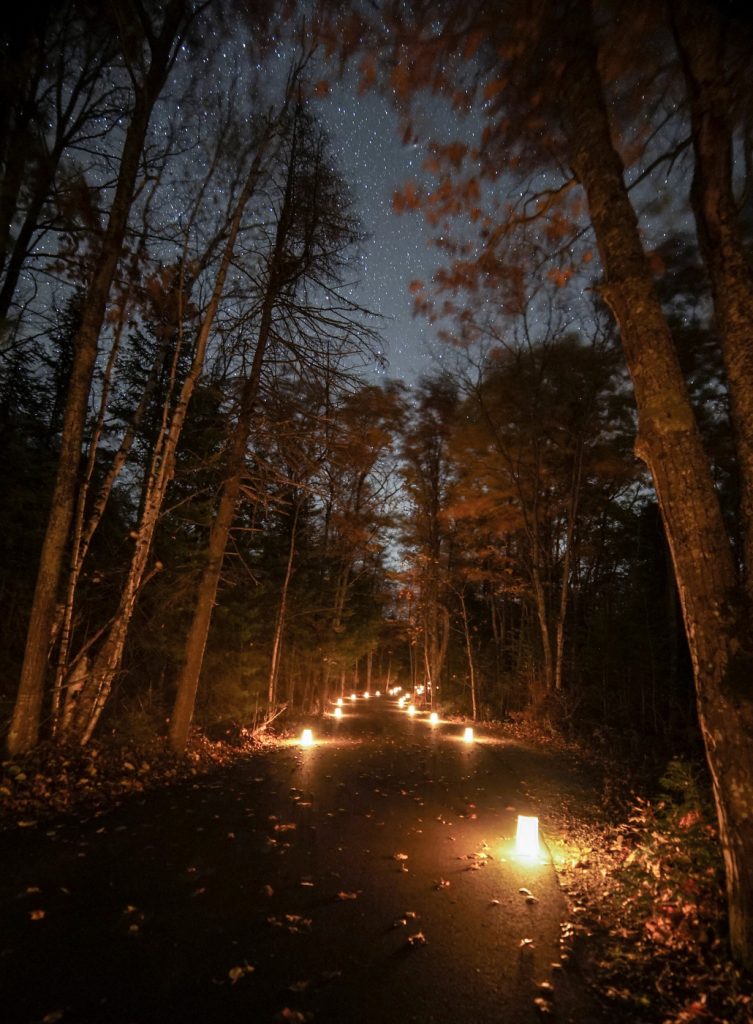 Each season of the year there are new stars on display, a kaleidoscope of sorts created by the Earth's rotation and dips. Imagine—spotting the Draconids and Orionids meteor showers firsthand in October or learning about the new moon.
As the year closes, the Ursid Meteor Shower rains down from between "the great bears," two constellations that are always overhead in the region. Planets, starts and the moon all do their dance for onlookers who escape to the dark place and take time to take in the natural display.
When the park was designated in 2011, it was only one of only 10 International Dark Sky Parks in the world. The rigorous approval process means the park will remain dark and protected forever.
The park minimizes light use to maximize stargazing. And for travelers coming from a distance, there are two onsite overnight accommodation rentals and a Waterfront Event Center that can be rented for private events.
For a moment or a week, make sure to let a little darkness into your Michigan travels.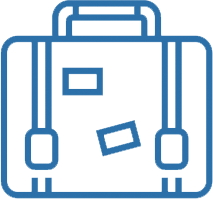 Travel Tip
Other nearby attractions include Colonial Michilimackinac and its programs, movies, exhibits and reenactments. To help children prepare for the outing, there are fun pages with mazes, coloring and puzzles.