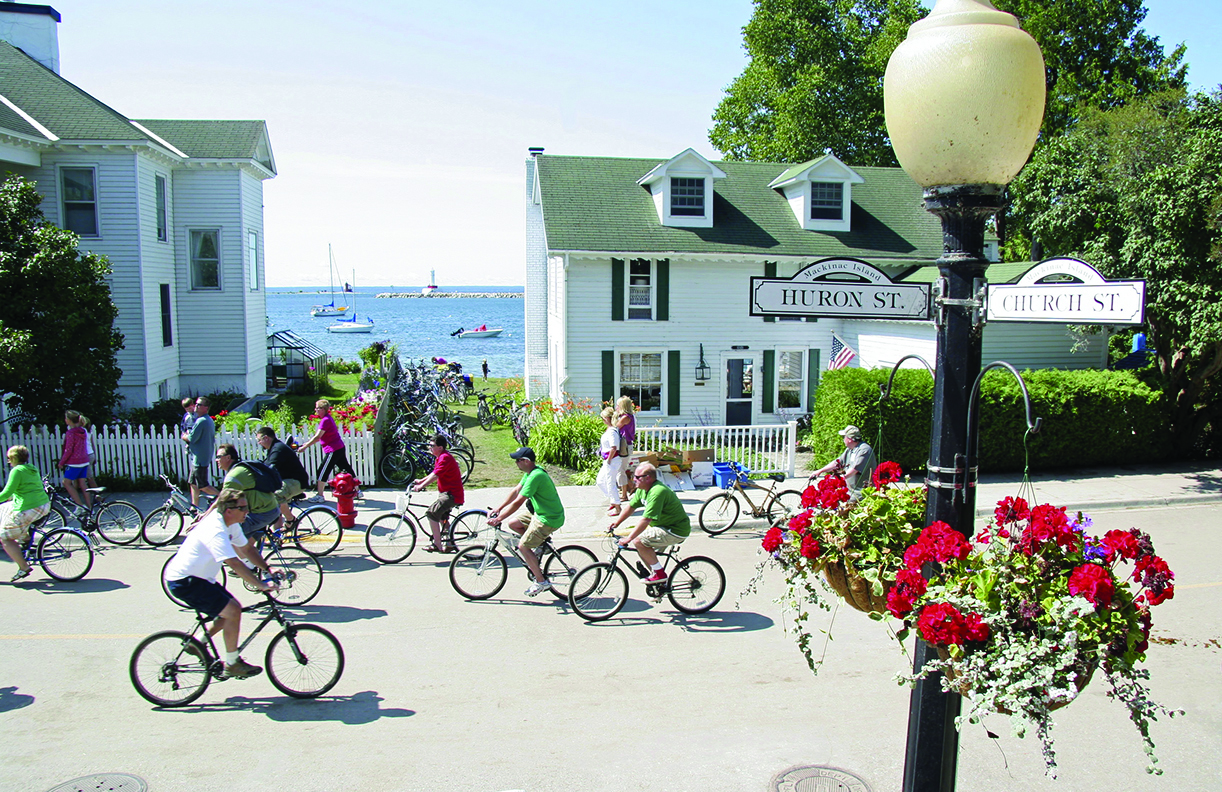 5 Michigan Family Adventures
Make Memories In The Mitten State This Summer
RIDE A BIKE AROUND AN ISLAND
Step back in time and experience being in car free paradise. State Highway M-185 runs around the island, in an 8.2-mile loop, the perfect distance for a fun family bike ride, and everyone can relax and go at their own pace with no worries about traffic!
You can rent bikes by the hour or the day, including tandems as well as seats and trailers for the smallest riders. The trip around the island takes about an hour if you are in a hurry. Or pack a picnic and make leisurely a day of it with mini golf at the Mission Point Resort, a climb up to see the famous Stone Arch and a stop at a beach far from crowds. A trip around the island is an adventure your kids will never forget.
FLOAT DOWN A RIVER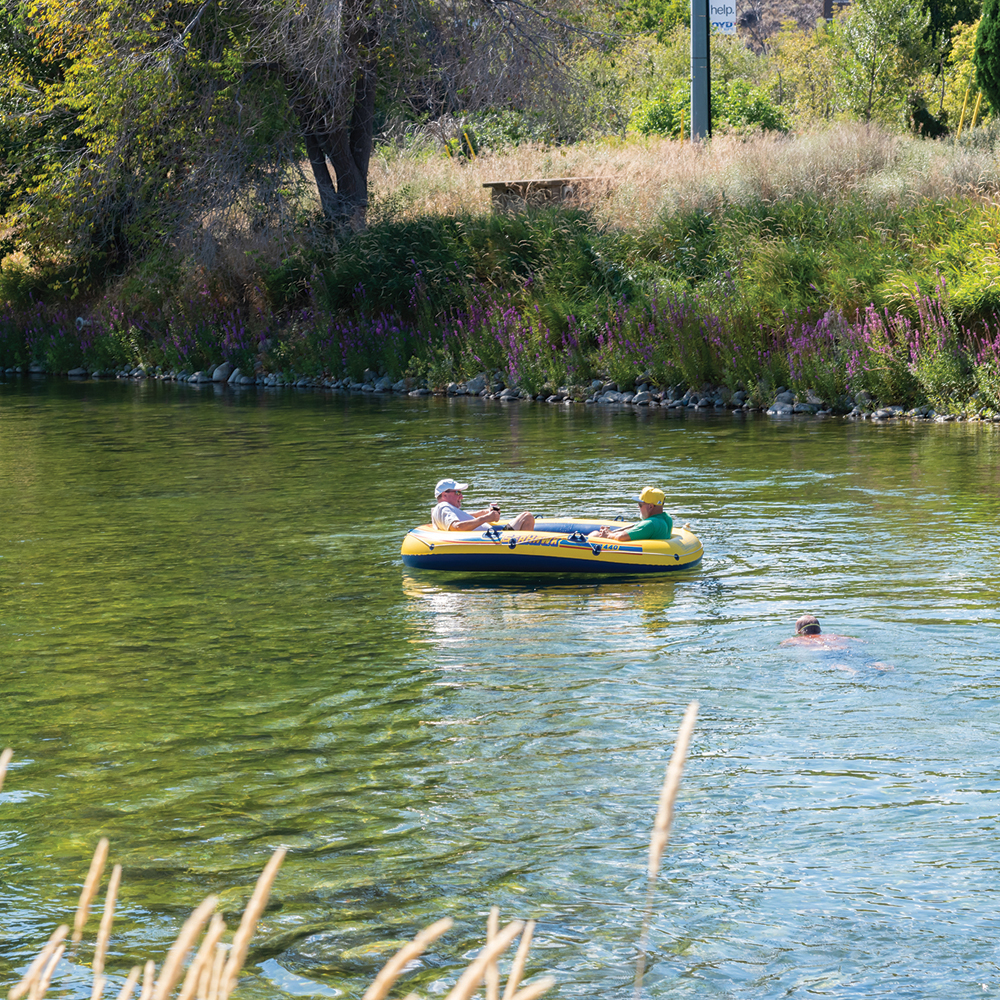 There is no more relaxing way to spend a hot summer day than floating down a river in an inner tube. Michigan has lots of calm, lazy rivers perfect for tubing, and plenty of outfitters ready to make your family's day on the river as tranquil and easy as can be.
With so many places to go tubing in Michigan, we can't possibly name them all, but here are a few options:
Southeast: Huron River

Mid: Cedar and Chippewa Rivers

West: Muskegon River

Northern Lower: AuSable, Betsie, Platte, Manistee and Indian Rivers.
JUMP IN THE GREATEST OF LAKES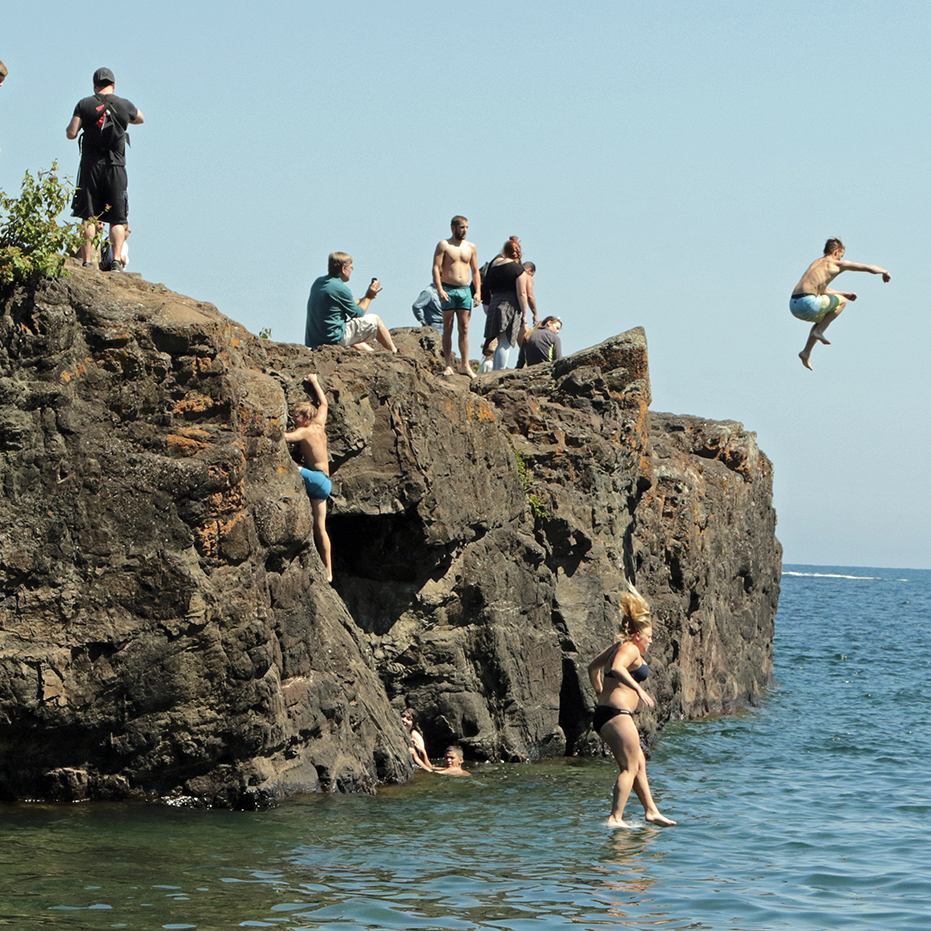 The Upper Peninsula of Michigan is known for its unparalleled natural beauty. And you don't have to venture far from civilization to find it. Presque Isle Park is an oval shaped peninsula jutting out into Lake Superior, just minutes north of downtown Marquette. The crown jewels of Presque Isle are magnificent black rock cliffs, which tower 30 feet over majestic Lake Superior, the largest freshwater lake (by surface area) in the world. Scramble along the rocky coast to see some of the best views in the U.P.
An easy walk from the parking lot, there are plenty of spots where you can slide off the rocks to dip into the crystal clear, though frigid, waters of Lake Superior. And, if you are particularly adventurous the cliffs above the cove are a popular spot for jumping.
VISIT A MUSEUM OF INNOVATION
A day at the Henry Ford Museum of American Innovation in Dearborn, is an experience sure to fascinate people of all ages. Not only did Henry Ford develop the first automobile that middleclass Americans could afford and the assembly line that changed manufacturing forever, Ford was also a collector with a vision for education, who created the museum as part of his legacy.
The permanent exhibits are housed in a large open space that feels both intimate and spacious with lots of room to spread out, and an ease of navigation, even for wheelchairs and large strollers. Interactive displays, including trains and other vehicles delight visitors no matter their interests. The Henry Ford Museum is where American stories come to life. thehenryford.org
CELEBRATE THE CHERRIES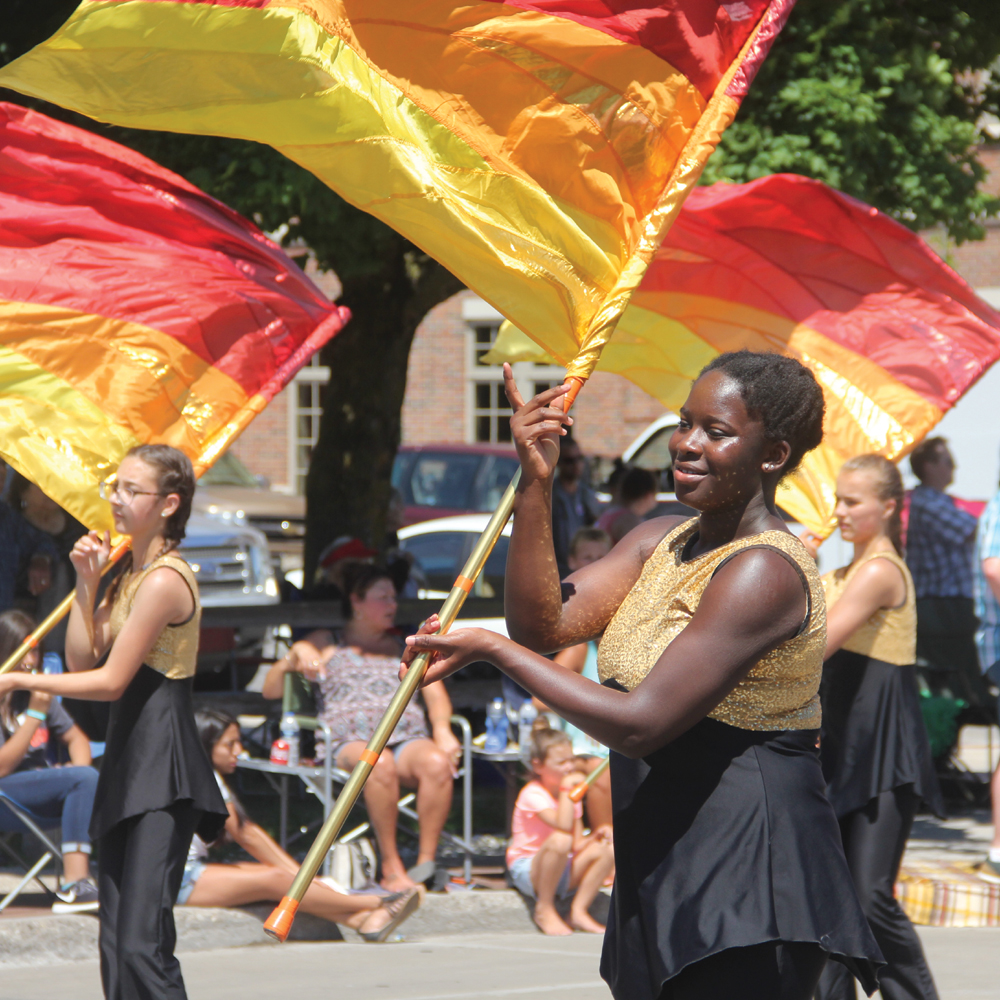 Did you know that the five counties surrounding Traverse City, Michigan produce 40% of the United States tart cherry crop? This is why Traverse City is known as the Cherry Capital! Come to Traverse City for the National Cherry Festival, the ultimate celebration of the cherished cherries. Ride the ferris wheel at the downtown midway with glorious views of West Bay. Then check out the long list of exciting events happening every day from July 1-8, 2023, more than 80% of which are free!
The eight-day celebration includes multiple parades and a long list of family fun events, including an air show, cherry pit spitting contests, a sand sculpture contest, a pet show and teddy bear tea for the tiny ones. Evening concerts in 2023 include music by Jordan Davis, Chicago and more! Plus, comedy shows by Jeff Foxworthy and Larry the Cable Guy. cherryfestival.org