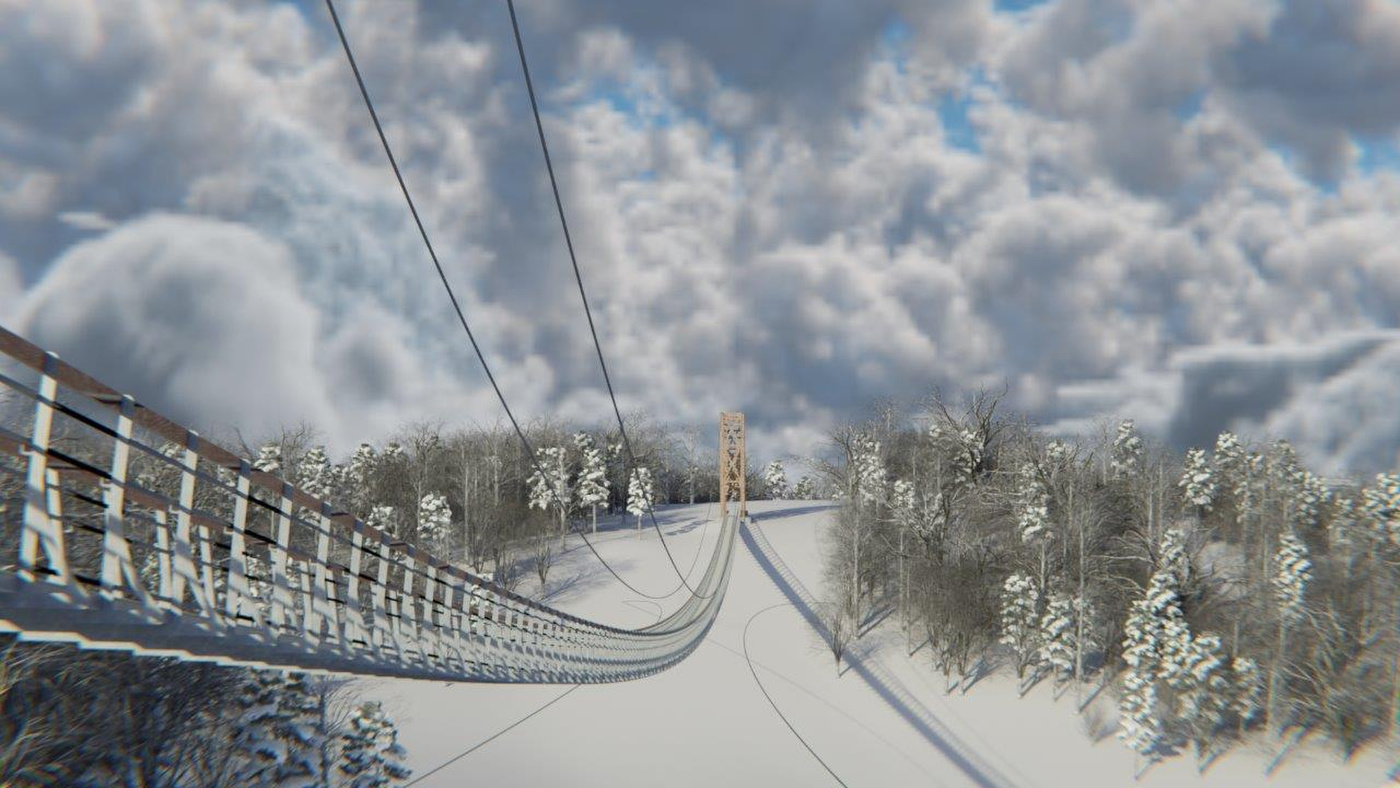 A New Must-Visit Mountain Bridge in Michigan
Take a walk on the wild side 120 feet in the air with stunning panoramic views
Are you ready to tackle the Mackinac Bridge's little sister? Poised to become known as "Michigan's second bridge," SkyBridge Michigan at Boyne Mountain, with its 1,203-foot expanse, is the world's longest timber-towered suspension bridge. 
SkyBridge offers 360 degree views far above the tree line. There are woods, fields, water and tiny people going about their business at the mountain's base. As walkers cross the foot bridge, panoramic views unfold. And with the bridge being open year-round, it's sure to become a favorite destination when leaves take on their vibrant fall colors.
Just picture it – blue sky, warm sunshine and a fresh breeze. Each step is a mix between bridge walking and ziplining. And there are multiple ziplines onsite, one just 350 feet away, if that's how you choose to descend the mountain.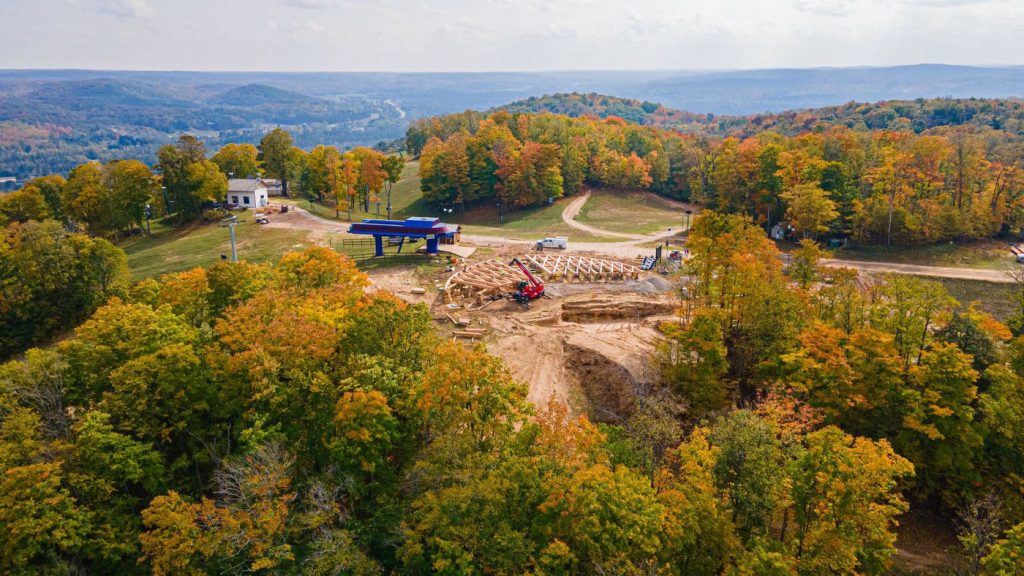 Visible from the base of the mountain, enthusiasts may reach the bridge by riding one of several chairlifts to the top or by taking the 1.1-mile trek up a paved pathway to McLouth's peak. Then it's bridge time – time to tackle the longest timber tower suspension bridge in the world.
Like the five-mile Mighty Mac that connects Michigan's lower and upper peninsulas, construction of SkyBridge began with the towers. The towers of Mighty Mac's mini are crafted of wood and reach nearly 52 feet up in the air. For a bit of local trivia, the timbers came from Matelski Lumber, a local company in business at the base of Boyne Mountain for more than four generations.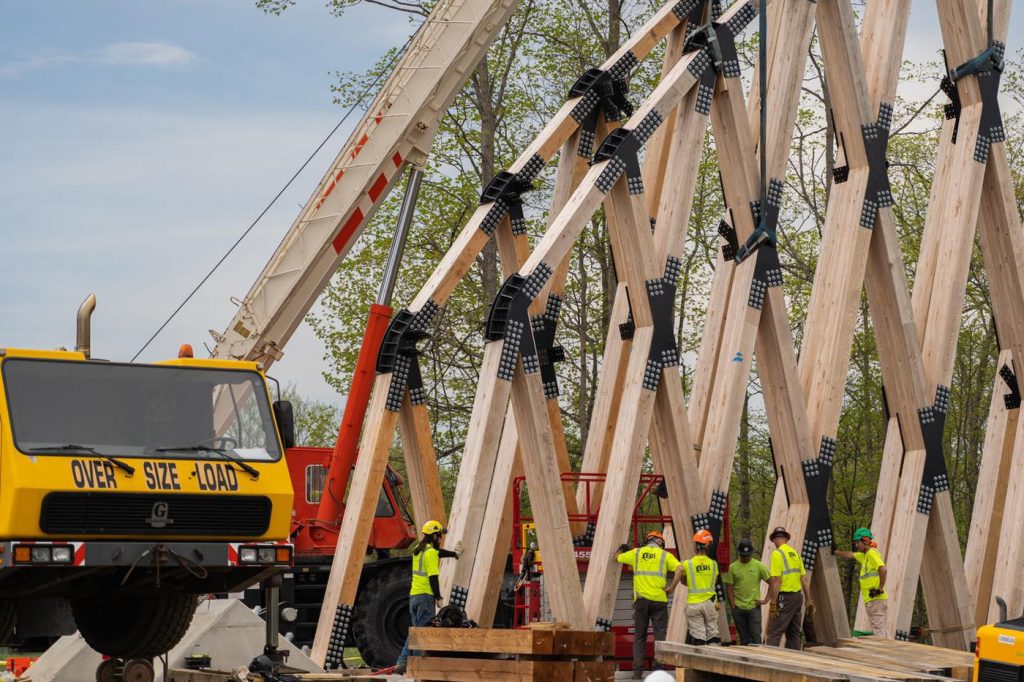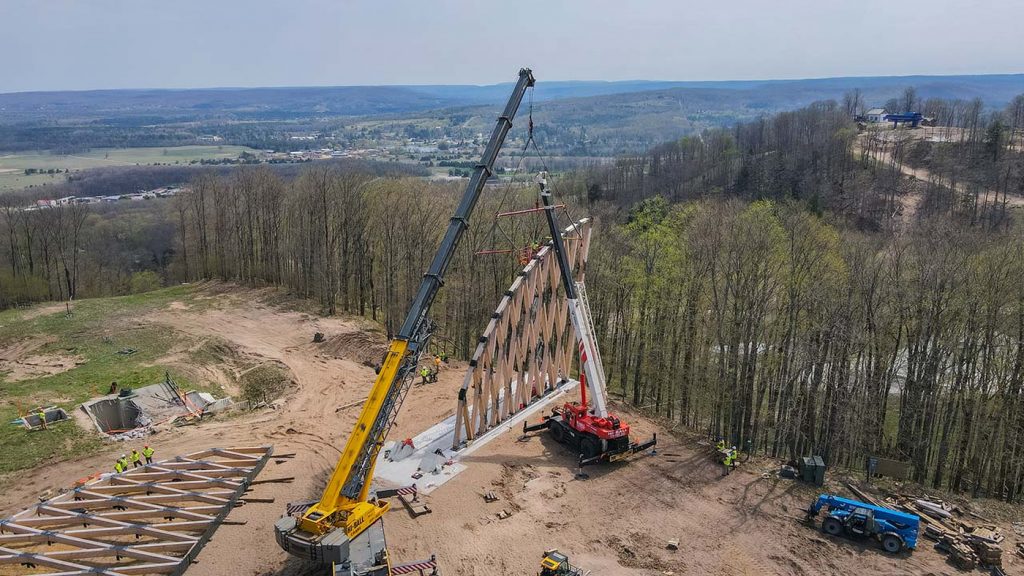 With the towers in place, the 5-foot-wide steel and fiberglass walkway was added. Suspended from steel cables, SkyBridge extends from the peak of McLouth, or near the top terminal of Mountain Express chairlift, over Ramshead and to the summit of Disciples Ridge. The distance is similar to strolling a lengthy par four-hole on The Alpine, a nearby championship golf course that shares the skyline.
Be ready, as with all suspension bridges, they're built for a bit of sway. But the walkway has steel framing and a grated surface to accommodate walkers of various ages and abilities. The bridge's height, at the highest point, is almost 120 feet in the air, about the same as a 12-story building.
The bridge also sports light displays which can make any day feel a bit like the Fourth of July. And between the hiking and cycling trails, onsite restaurants and an outdoor expansion at the waterpark, Boyne Resorts is the perfect home base for your Michigan getaway.
Located in Boyne Falls, south of Petoskey, the bridge is open year round.
Tickets include all-day access, so go up, down, and across as many times as you choose! SkyBridge Michigan is weather dependent, please make sure to check their website for current status.