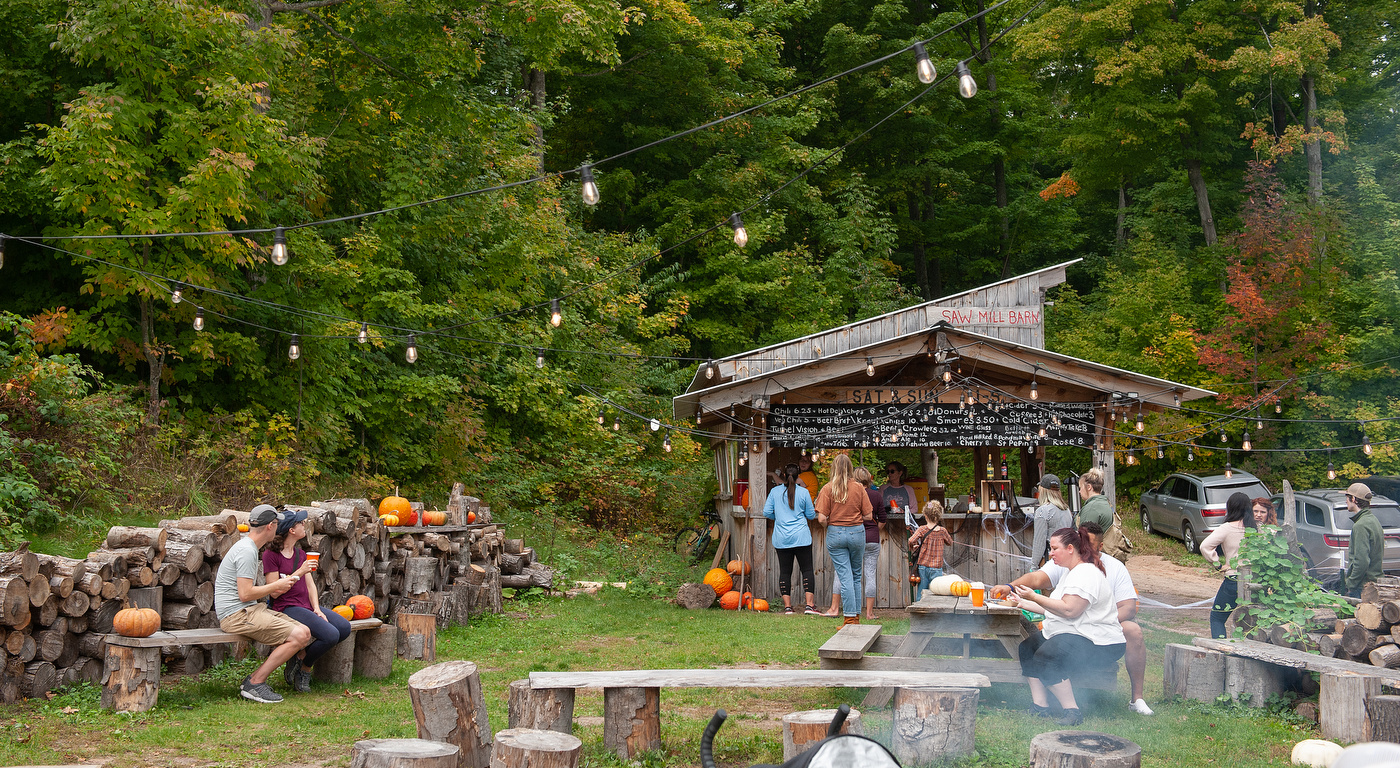 Bonus Activities on Michigan Tasting Tours
Don't miss out on farm markets, festivals and group fun
Wine and brew trails winding their way up the west coast include some of Michigan's most inspiring views. The shades of green reach well into the fall as fields are abuzz with the harvest. Tons of grapes and cherries are gathered and crushed as part of the preparation. The variety of fresh fare is added to the special recipes, whether for wines, beer, ciders, seltzers or whatever the mix.
Visitors who frequent the wineries and tasting rooms find themselves drawn to area farm tours, farm markets and fall festivals that highlight the harvest and stretch through the winter season with ice sculpting, holiday parades and holiday open houses. It's common to see fruit and vegetable stands along the roadways—welcoming travelers to pull over and purchase cherries, blueberries and apples right out of the fields.
The views, ambiance and unique blends in west Michigan make it the perfect place for custom tours, gatherings around outdoor firepits and group tastings. The natural space, large decks and igloos make social distancing a natural.
Events celebrate Michigan's fall and winter. There are ice sculpting contests, snowmobiling races and winter carnivals throughout the state. So, whether heading out for the Great Lakes Glass Pumpkin Patch running throughout October and November, The Hunt for the Reds of October or touring amid the soft snowfall, find the flavor of the place.