Top 4 Finds for Rockhounds 
Pack up your rockhounding toolkit and get ready to be wowed
Thanks to the waters of the Great Lakes and the state's geological history, Michigan is one of the best states in the U.S. for hunting fossils, minerals and more.
The Petoskey stone, a type of fossilized coral, is the official state stone and the one most associated with Michigan, but there are some lesser-known gems throughout the state that heighten the hunt.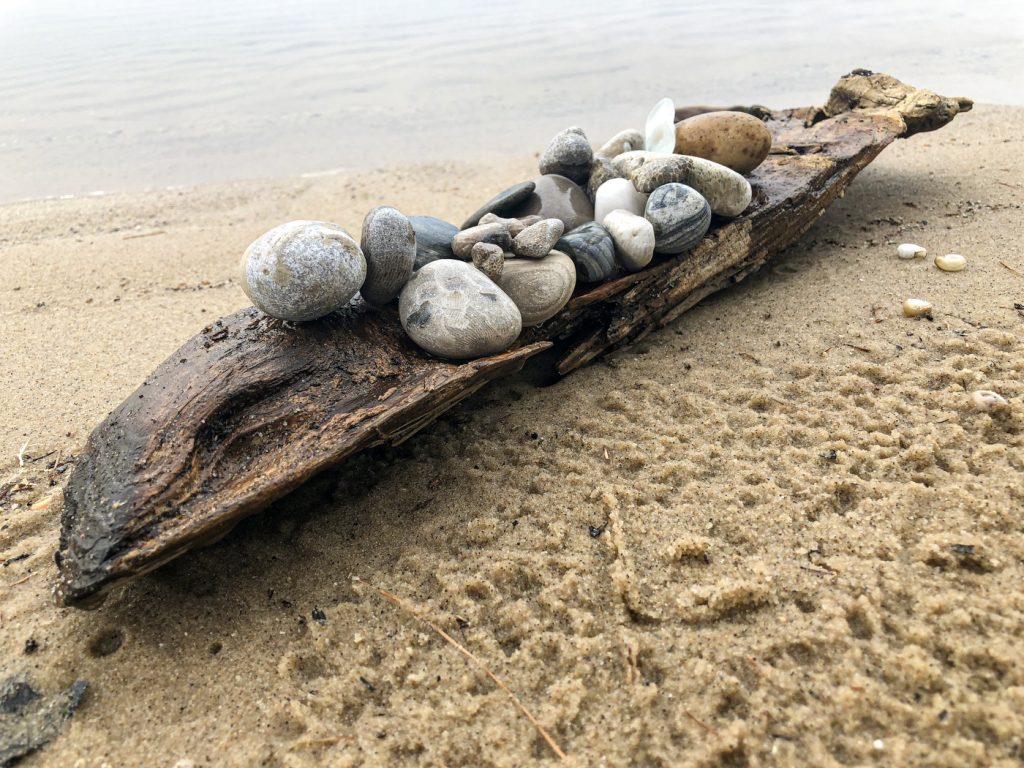 Charlevoix Stones
The Charlevoix stone has beachcombers buzzing. Similar to the Petoskey stone, it is a different type of fossilized coral with a unique exoskeleton structure. The Charlevoix stone has a pattern of tiny, tightly packed, empty hexagons and is generally light grey or beige.
More unique than Petoskey stones, Charlevoix stones can sometimes be found showing a side view of long coral tubes with the fossilized coral polyp at the end. The long and short of it is that these stones are fun to find, collect and even polish.
Hot spots for finding Charlevoix stones are along the Lake Michigan shoreline between Traverse City and Mackinaw City and along inland lake shores. Click here to view a 3D model.
Leland Blues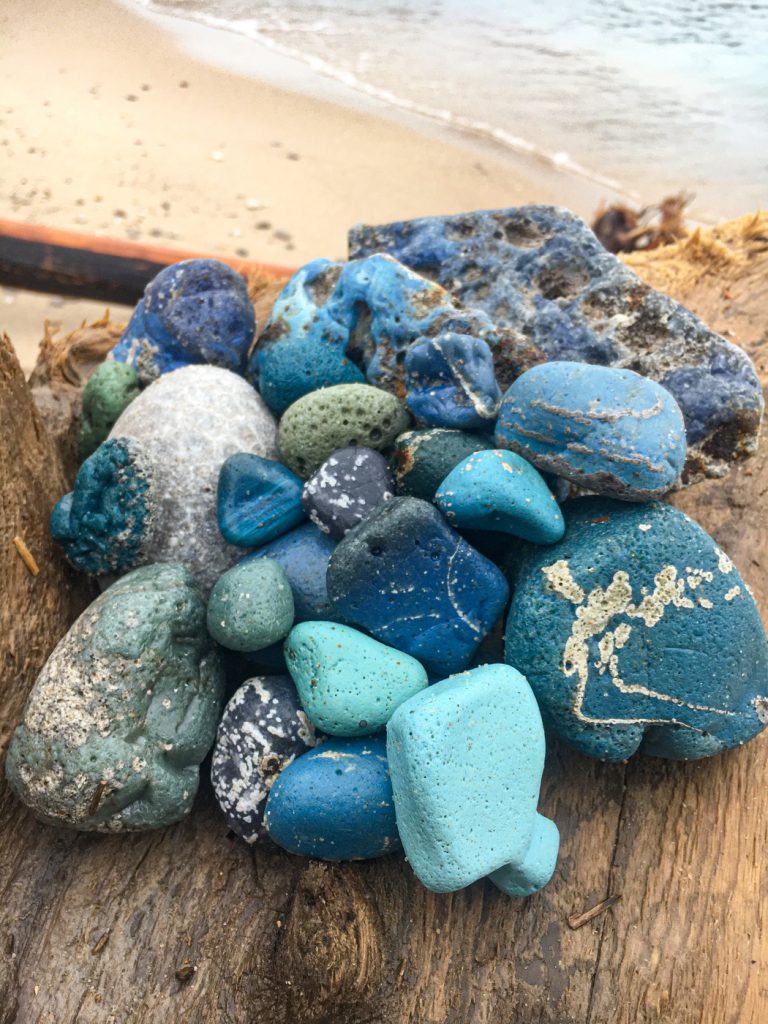 Bright blue stones found in Leland have rockhounds talking and walking the beaches in hopes of finding a beauty for their collections. Called stones by those who treasure them, they are actually pieces of slag from the smelting process used in the late 1800s by the Leland Lake Superior Iron Company.
The name Leland Blue is deceiving though. The stones vary in color from the traditional blue to shades of purple, green and grey. Some are multi-colored, transparent or opaque. Some are smooth, and some are pitted from air bubbles.
Whichever color or size, they are prized by locals and visitors alike.
Yooperlites
Finding fluorescent rocks has become the rage for rock lovers visiting the Upper Peninsula. Found primarily along the shores of Lake Superior, Yooperlites are minerals that radiate warm orange colors under ultraviolet light.
Gem dealer, Erik Rintamaki discovered the rocks in 2017 and trademarked the name of what is actually syanite rock with fluorescent sodalite.
Highlight your travels with specialized treasure hunting along lakes Michigan and Superior. The finds are easy to take home and turn into polished gifts.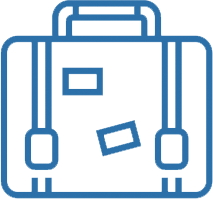 Travel Tip
Search in the spring. Thawing ice brings more rocks to the shore.