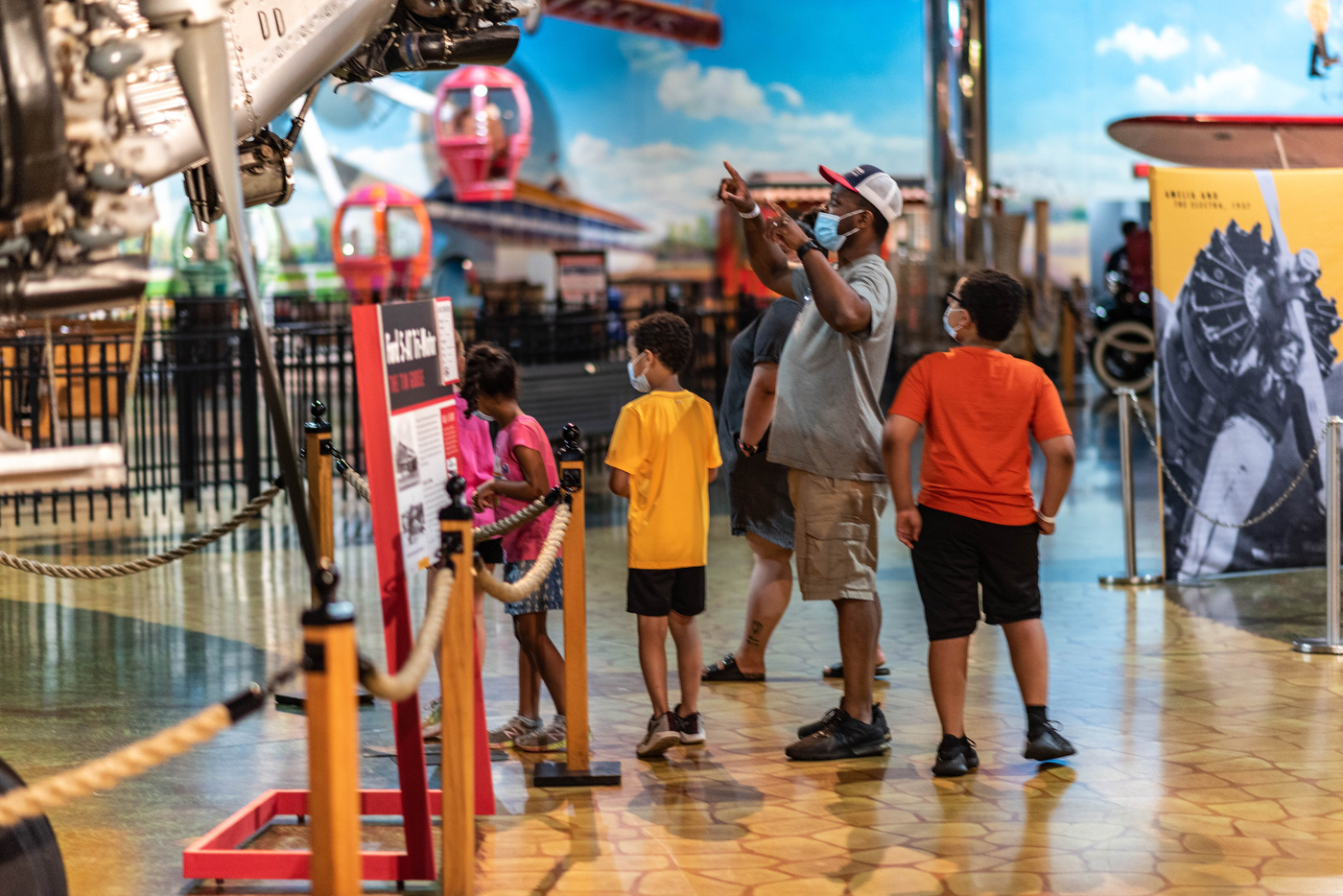 Michigan Aviation and Space Exploration Museum
Delight in a multi-sensory experience at Air Zoo
Built out of passions for all things aviation, Air Zoo is a multi-sensory experience. It's been built out of cofounders Suzanne and Pete Parishes' past as pilots and their forever love for all things aviation.
Suzanne served in the Women Airforce Service Pilots (WASP). Pete is a former WWII Marine Air Corps aviator.
In 1959, Pete purchased half interest in a single-engine 35C Bonanza—just the beginning. The couple continued to collect vintage aircraft until Suzanne's dream came true—she became the proud owner of a partially assembled P-40, the combat plane she always dreamed of flying. Following the restoration, the pink Flying Tiger became her trademark aircraft, the very plane that hangs in the Air Zoo's atrium.
The couple opened the Air Zoo to help share their passion and collection with the public. The Kalamazoo Aviation History Museum opened its door in 1979. It became known as the Air Zoo because of the distinct animal names of the aircraft in the original collection, including the Wildcat, Hellcat, Bearcat and Flying Tiger.
Get Ready
Today, the Air Zoo is home to flight simulators and hands-on exhibits that fill two centers—Flight Discovery Center and Flight Innovation Center. It covers more than 40 years of adventurous aviation advancements. From beginning in a nine-plane hangar, the aerospace and science center is a world-class collection of more than 100 rare aircraft and spacecraft, interactive exhibits and creative educational programs.
Sections within the centers are organized by timeframe. They range from historic eras around World War II to the Cold War to Space travel. Though they have different city addresses, the centers are close enough to share a single-family vacation.
The super sensory experience is open to groups and field trips. It's a mix of things to view, airborne amusement park rides, trainer cockpits, full-motion flight simulators and a missions theater. It's been voted Best Place to Take Out-of-Towners and Best Place to Spend a Day with Your Family. It's like no place else on earth.