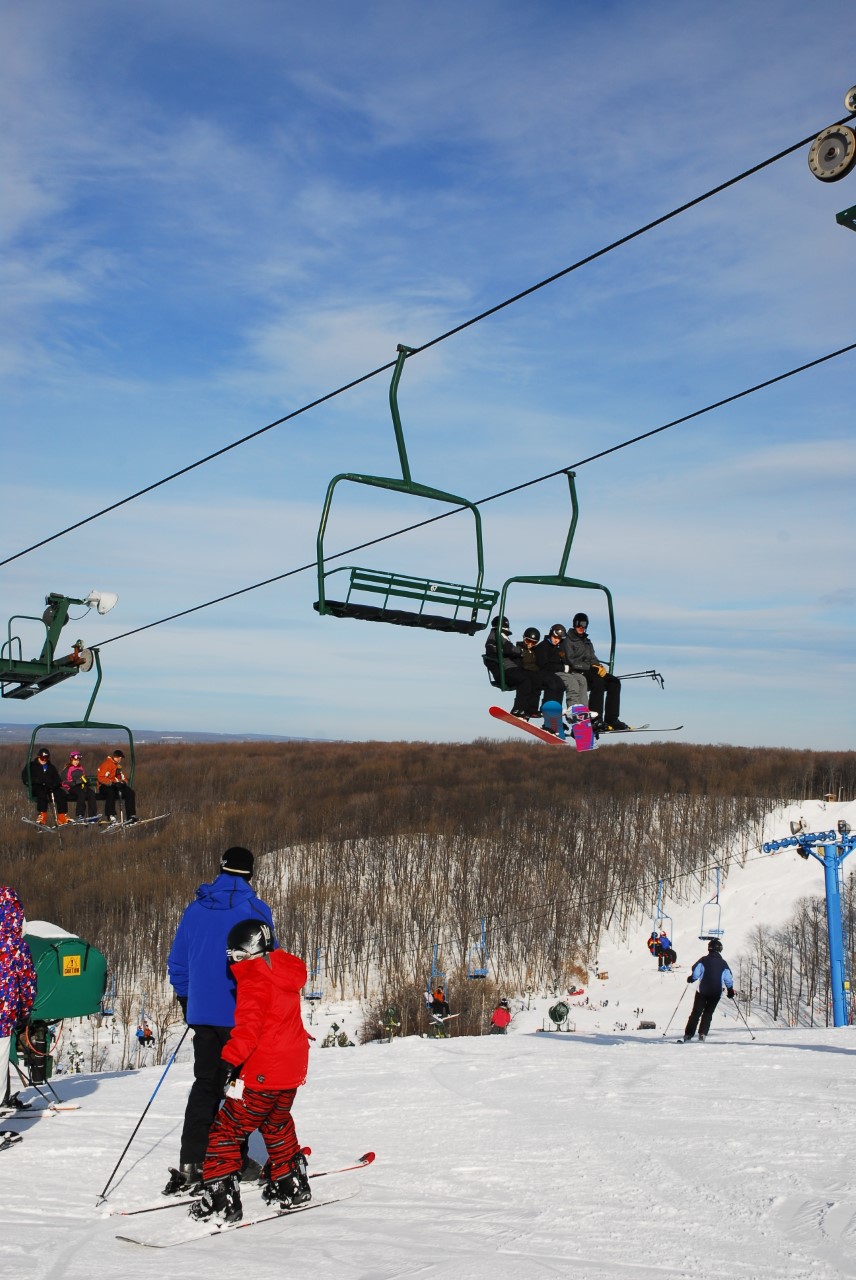 Top 5 Michigan Ski Resorts for All Skill Levels
Across the state, downhill skiing enthusiasts have plenty of options
During any winter trip to Michigan, it's evident the Great Lakes state takes downhill skiing seriously. Other than New York, Michigan is home to more ski areas than any state in the country. Approximately 40 ski areas, more than 250 lifts, 50 terrain parks and nearly 1,000 ski runs provide options for adventure.
Two factors set Michigan apart from other states when it comes to downhill skiing, convenience and cost. No matter where you travel throughout the state, you're always within two hours of a ski resort, and lift tickets at a Michigan ski resort are much more affordable than at resorts out west.
With that in mind, here are five Michigan ski resorts you must check out this winter season. Enjoy the slopes and that fresh powder!
Nub's Nob, Harbor Springs
Whether you are a novice skier or seasoned veteran, Nub's Nob is the place to go. Nearly 30 percent of the trails are marked as easiest, and another 50 percent are intermediate. Just a small amount of terrain is assigned most difficult, but with a 427-foot vertical drop, even experienced skiers should be able to tackle the slopes.
For absolute beginners, Big Time is the run to learn on. Its chairlift and magic carpet are free to use any day the hill is open; no lift ticket or pass is required. Skiing is always free for those eight years and younger as well as those over age 70. Experienced skiers will want to tackle the Powerline Glades, the resort's Double Black Diamond run.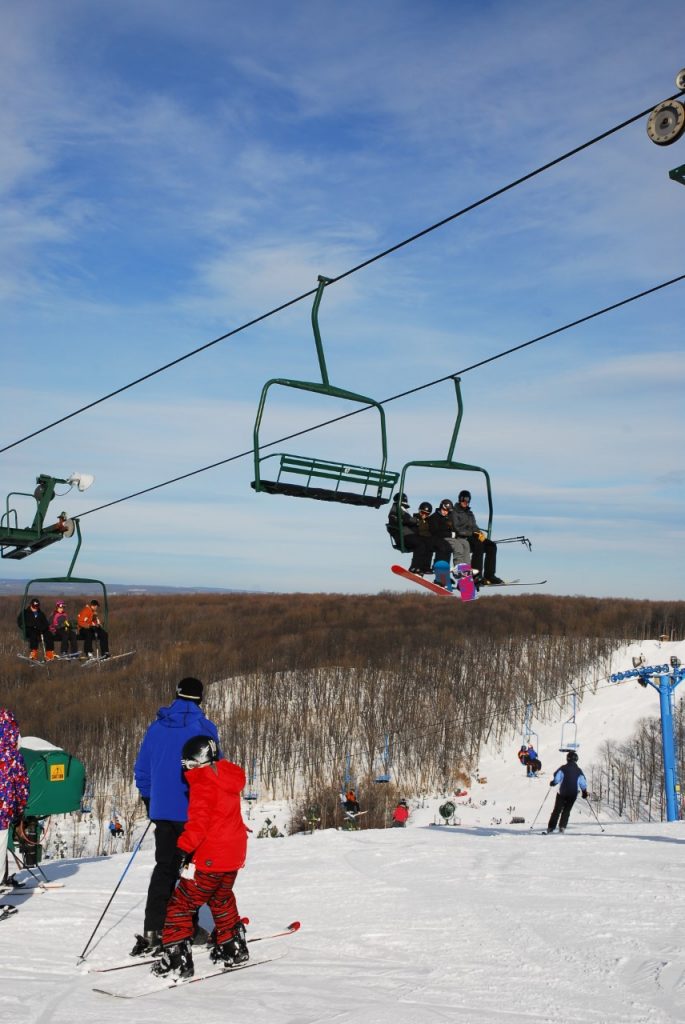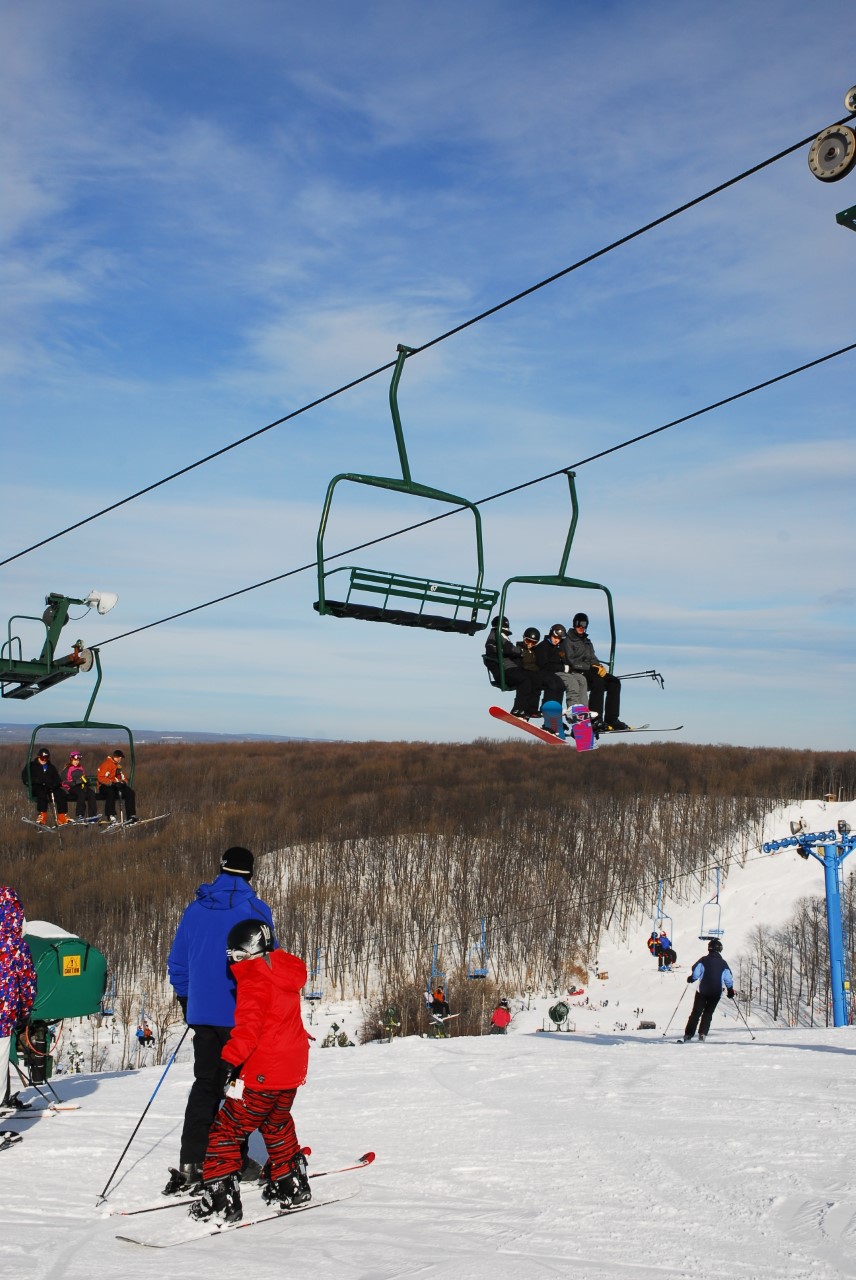 Nub's Nob expanded its snowmaking efforts in recent years and added to its fleet of corduroy-making snowcats. Another recent addition is a two-kilometer snowshoe trail that allows uphill skiers to access the Arena Glades without taking a lift.
A Winter Garden Café was also recently added on an expanded a patio area near the lower deck of Nub's pub. The new larger space with a central fire ring, outdoor heaters and picnic tables adds to an already exquisite skiing experience.
"In many ways, the pandemic forced us to hit the accelerator on innovation at Nub's Nob," says Ben Doornbos, general manger. "Skiers and riders will be able to purchase most of our products online, they will have a better experience in the rental building, they will have more outdoor options for eating and drinking and, most importantly, we will all remember that this sport is really about one thing – getting outside and enjoying the snow with friends and family."
Looking for a place to stay nearby? There are many great accommodations in the Harbor Springs/Petoskey area. While Nub's Nob does not have lodging on-site, there are several especially convenient options. Trout Creek offers condo rentals just up the road, with a free shuttle service to the hill during the holidays and weekends through mid-March.
Land Masters also offers condo rentals, with several units allowing ski-in, ski-out access at the bottom of the Orange Lift.
Caberfae Peaks, Cadillac
Located near the city of Cadillac, Caberfae Peaks receives an abundance of lake effect snow each season. Not only does that provide a yearly average of nearly 140 inches of snowfall, but it also contributes to the light and fluffy powder that makes for great conditions on the slopes.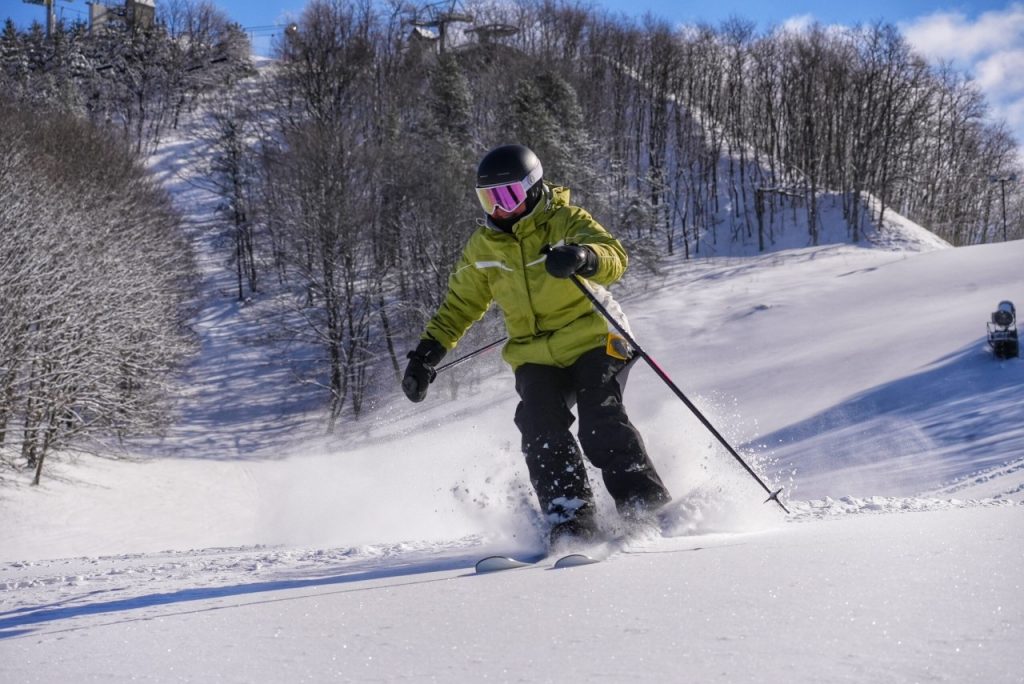 Caberfae, which is about a four-hour trip from Chicago, is spread out across more than 200 skiable acres and features 34 named runs and 485 feet of elevation drop. At the base of the mountain, the Mackenzie Lodge features 39 slope-side rooms, as well as a large outdoor heated pool and hot tub.
At the end of the last ski season, Caberfae began preparing for new Doppelmayr USA chairlift that will extend from the base to the top of the new East Peak, providing access to challenging thrills on backcountry terrain.
Cannonsburg, Belmont
Founded in 1965, Cannonsburg Ski Area is one of the top Michigan ski resorts for families because of its year-round events and outdoor activities.
Located just 15 minutes northeast of downtown Grand Rapids and nearly three hours from Chicago, Cannonsburg offers not only skiing and snowboarding, but fat tire biking and tubing.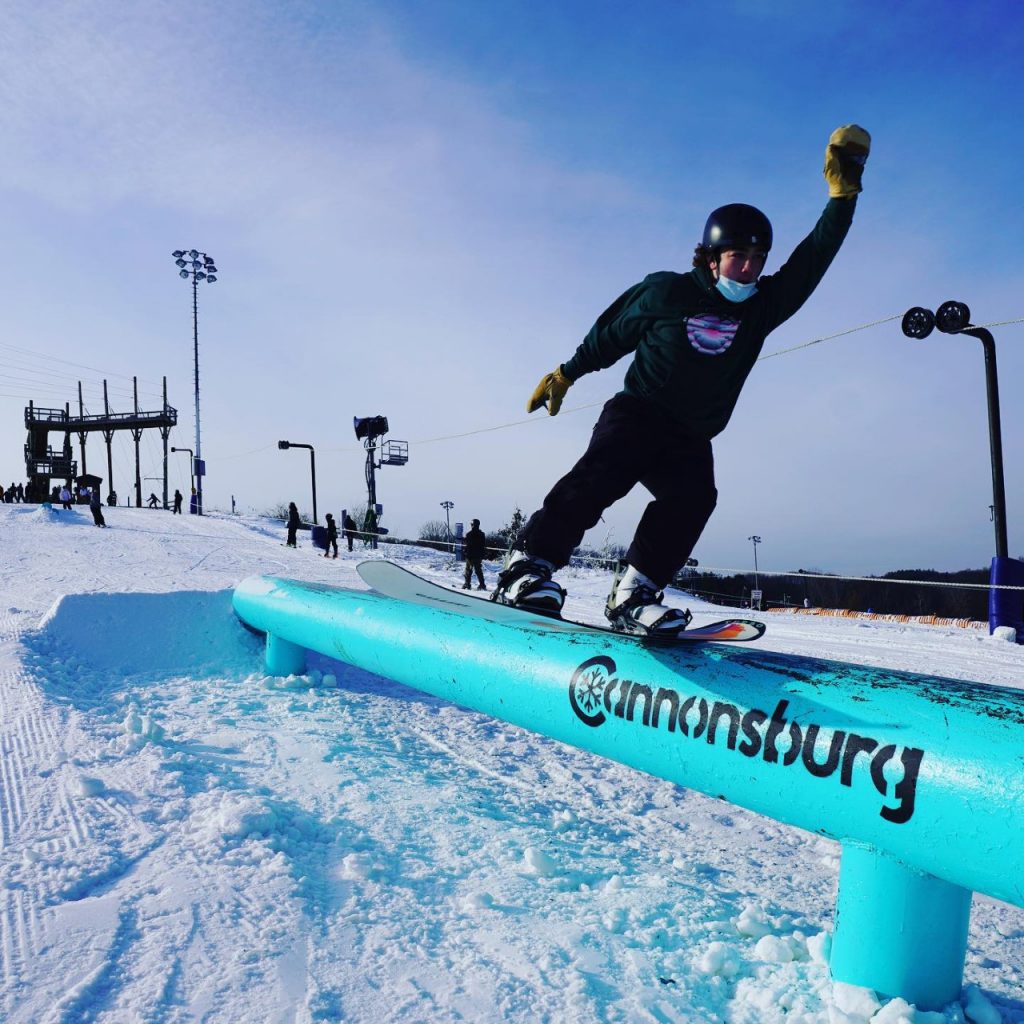 Tubing lanes are serviced by a state-of-the-art magic carpet which carries riders up the hill and allows maximum trips down. The ski area has two terrain parks, 21 runs and nine lifts including three chair lifts, four rope tows and two magic carpets. Mini-Goff is a fun run for beginners, while experts prefer the challenge of the double black diamond Plunge.
Be sure to check out The Cedar Lounge Restaurant at Cannonsburg, which offers a cozy environment, delicious food and plenty of local microbrew draft options.
Swiss Valley, Jones
Located just over two hours from Chicago, Swiss Valley in southwest Michigan offers 10 runs and a terrain park serviced by two quad chairlifts, one triple chairlift and a separate learning area with surface tows.
Swiss Valley promotes itself as a small, family-friendly resort that is ideal for people to learn and hone their skills before heading to larger resorts up north.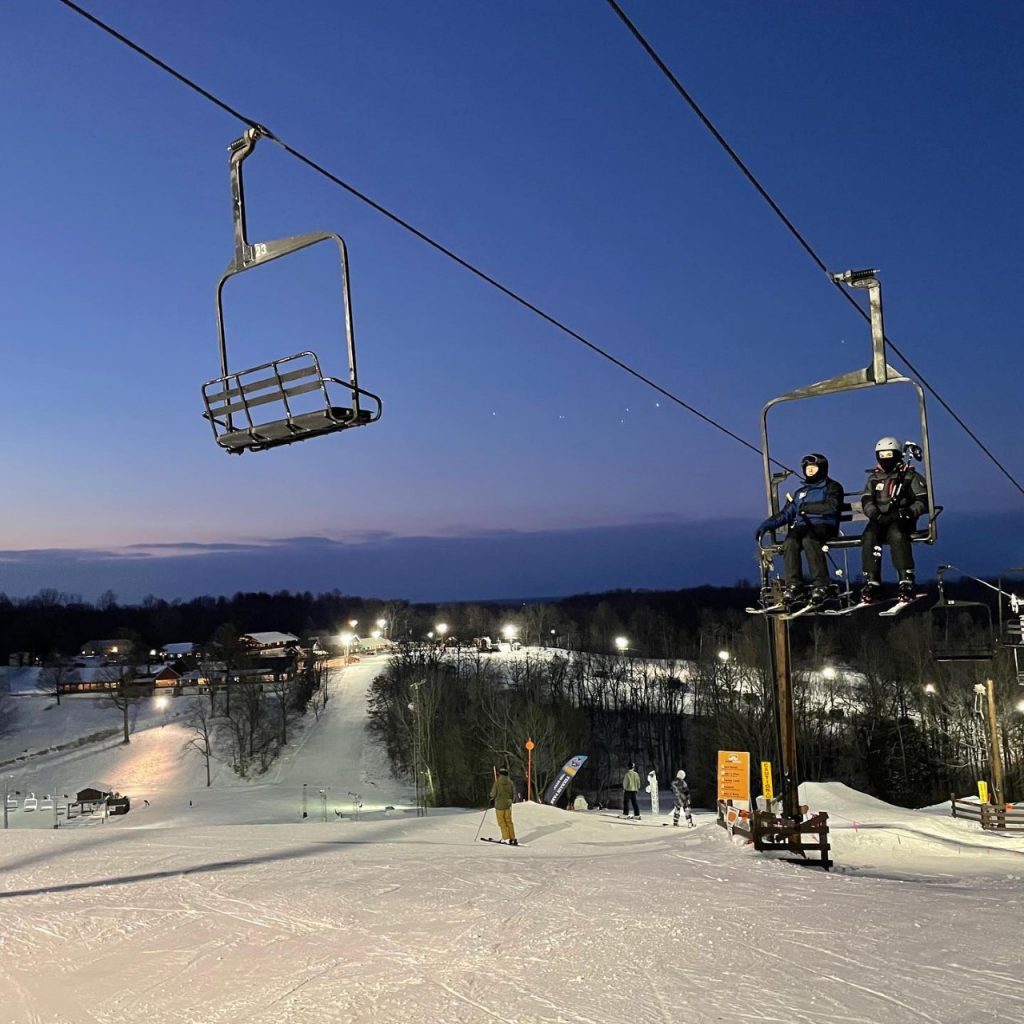 Recently, Swiss Valley added upgrades including new cushions on the chairlift to the top of Mountain Do, as well as more snow-making capabilities and LED lighting for night skiing which is available every night on 100 percent of the park. Other improvements include new flooring in the chalet, fireplace lounge and lower lodge bathrooms, as well as a new snowmaking gun and groomer.
For lodging, Winding Creek Cabins is located just three minutes away offering the perfect place to relax after a full day on the slopes. The Stone Lake Vacation Rental House is another option, about 20 minutes away.
Mount Bohemia, Mohawk
Home to the longest vertical drop in the Midwest at 900 feet, Mount Bohemia – located in the Upper Peninsula's Keweenaw Peninsula about 39 miles north of Houghton/Hancock – is blessed with an abundance of lake effect snow, averaging 273 inches annually.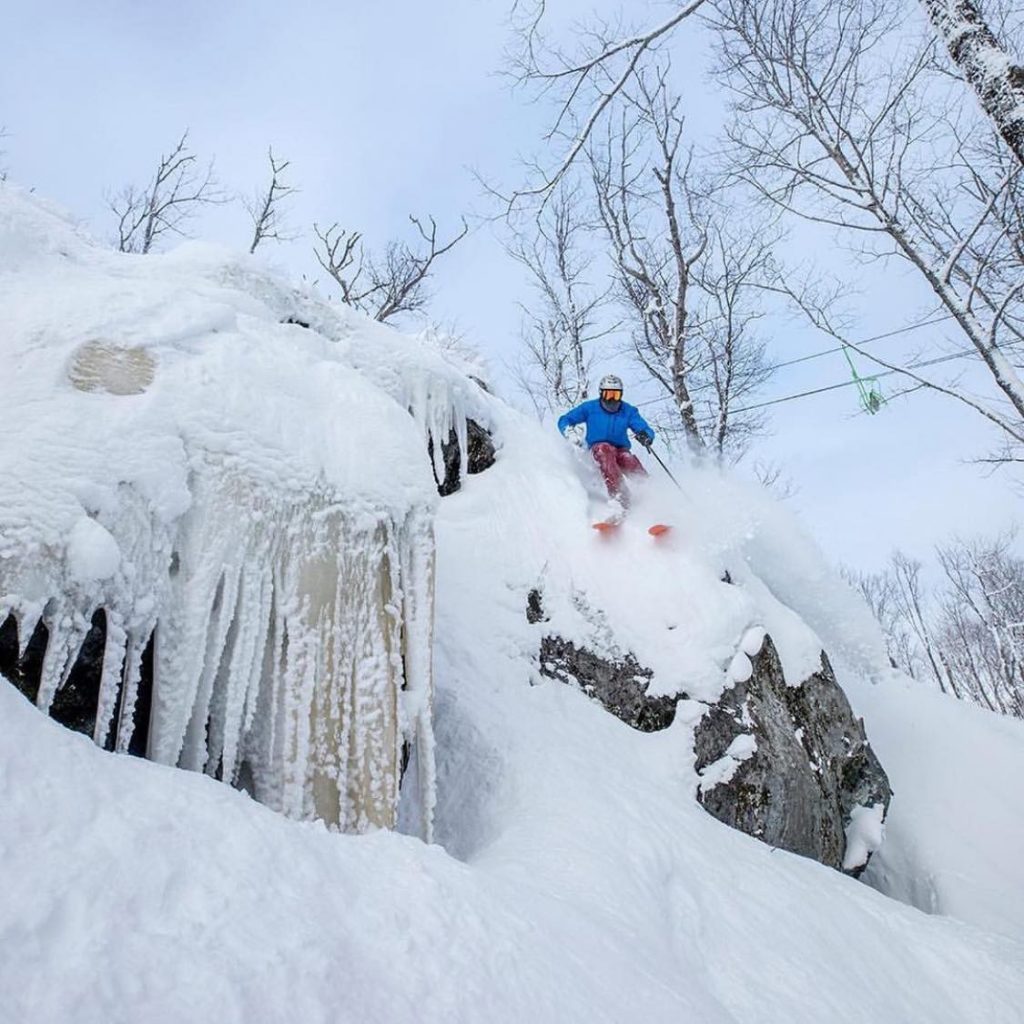 Because its trails are ungroomed and the runs are either expert or advanced, Mount Bohemia is solely for serious skiers who will no doubt love the mountain's extreme backcountry area with forested runs featuring chutes and cliff drops. Mount Bohemia also now oversees the nearby Voodoo Mountain, which offers more intermediate runs and snowcat skiing – where skiers and boarders are transported to a remote location via a multi-person snowcat machine.
The resort is home to the Midwest's only ski resort hostel. The Log Cabin Hostel at Mount Bohemia features 24 coed bunks in two different rooms, a sauna and outdoor hot tub, all of which are situated slope-side. Skiers can also bunk in a yurt – sleeping 10 people each – or one of 12 log cabins with capacity for up to seven people each.