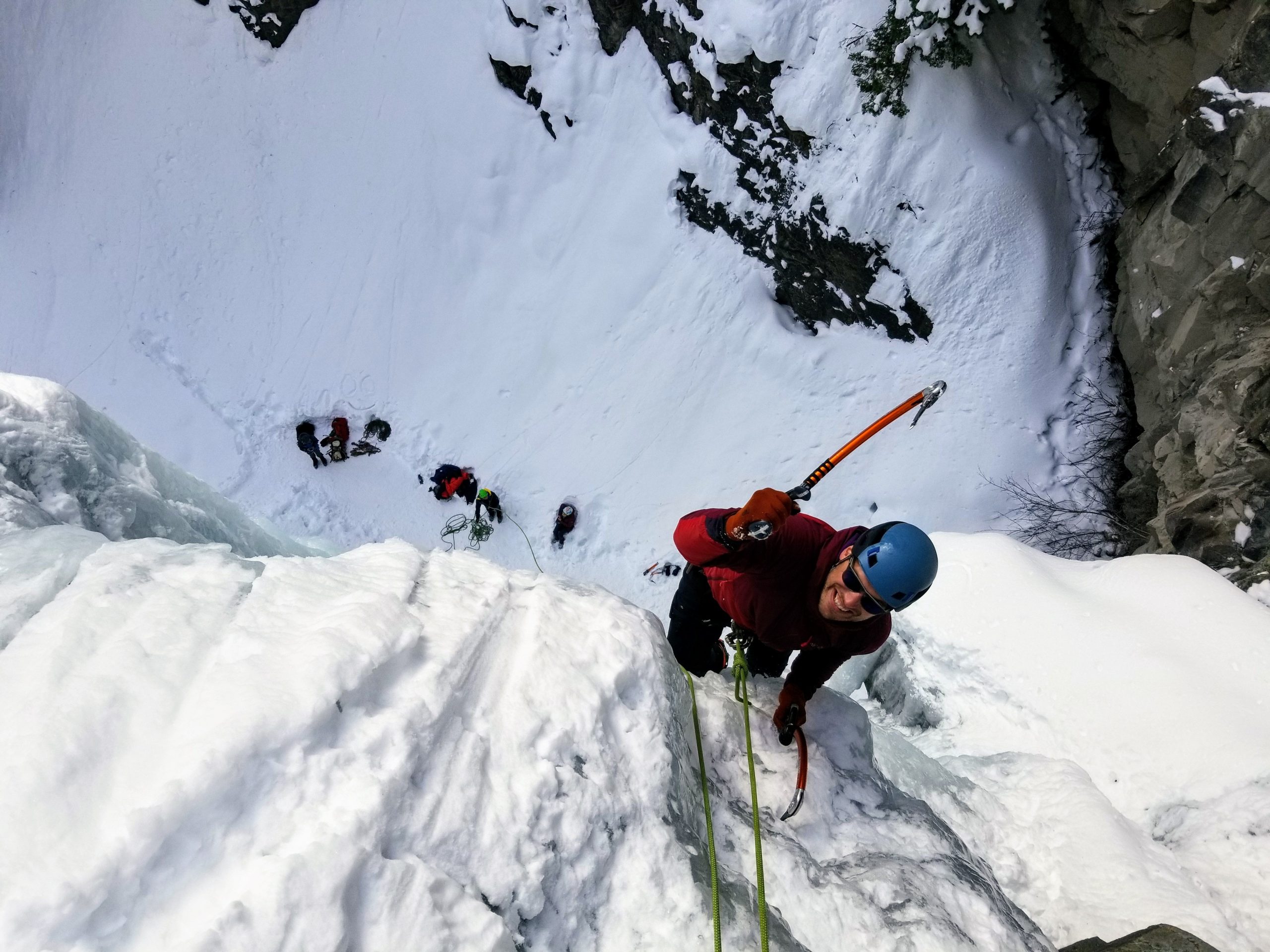 Michigan Ice Climbing Adventures
Get the adrenaline flowing ascending frozen waterfalls
Opportunities for rock climbing are abundant across the country, but when it comes to ice climbing, Michigan has some of the best and most beautiful opportunities in the U.S.
While similar to rock climbing, ice climbing involves scaling frozen formations – mostly iced over waterfalls – with the use of ice axes and crampons in addition to harnesses and belaying devices. Even if you've never done either, instructors are available to teach the necessary skills for awe-inspiring, thrill-seeking adventures.
Majestic Munising
The Munising area is home to the state's best pitches and formations thanks in part to the Pictured Rocks National Lakeshore. As water trickles out of the sandstone cliffs around and along Lake Superior's shores, ice forms and freezes into columns and curtains of glimmering blue and white ice up to 200 feet high.
Munising is also where the Michigan Ice Fest is held. Regarded as the country's second largest gathering of ice climbers, this annual event draws people from all over the globe to experience climbing above the splendor of Lake Superior (as well as those who just want to observe this exciting sport).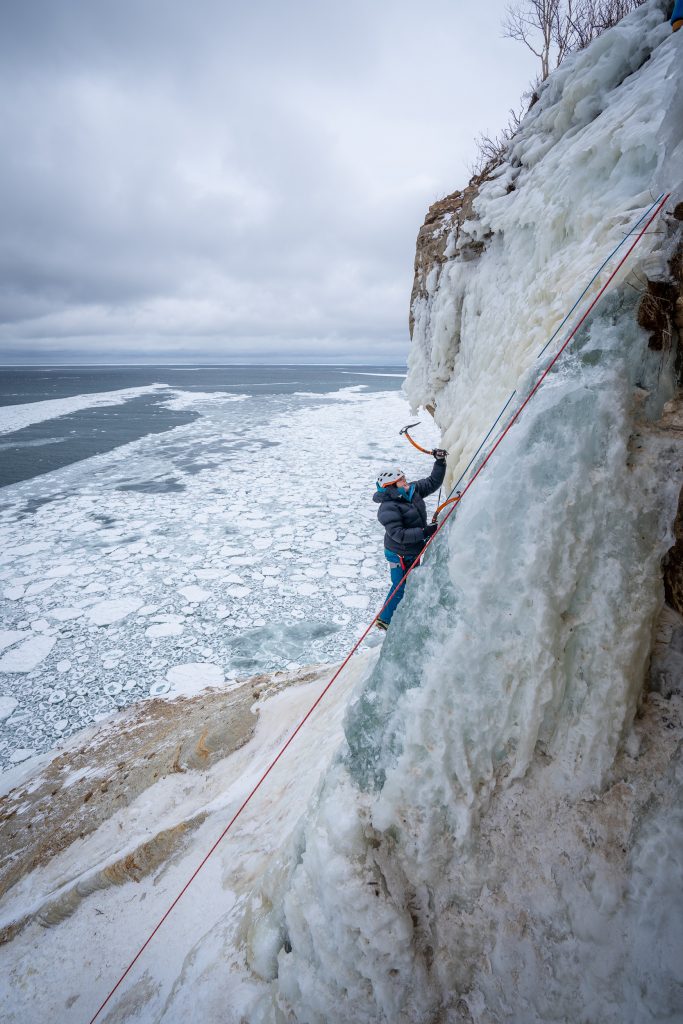 "The sights and sounds of ice climbing are pretty unique. I enjoy discovering patterns in ice, listening to the water flowing underneath the ice, storms blowing in while climbing and the sounds of ice axes and crampons biting into the ice," says Bill Thompson, climbing guide and organizer of the Michigan Ice Fest.
Thompson has 37 years of ice climbing experience, and his organization has been offering professionally guided tours by American Mountain Guide Association certified instructors for seven years. They have a variety of trip options and locations for beginners, veteran rock climbers looking to expand their repertoire and seasoned ice climbers looking for a local to show them around a new area.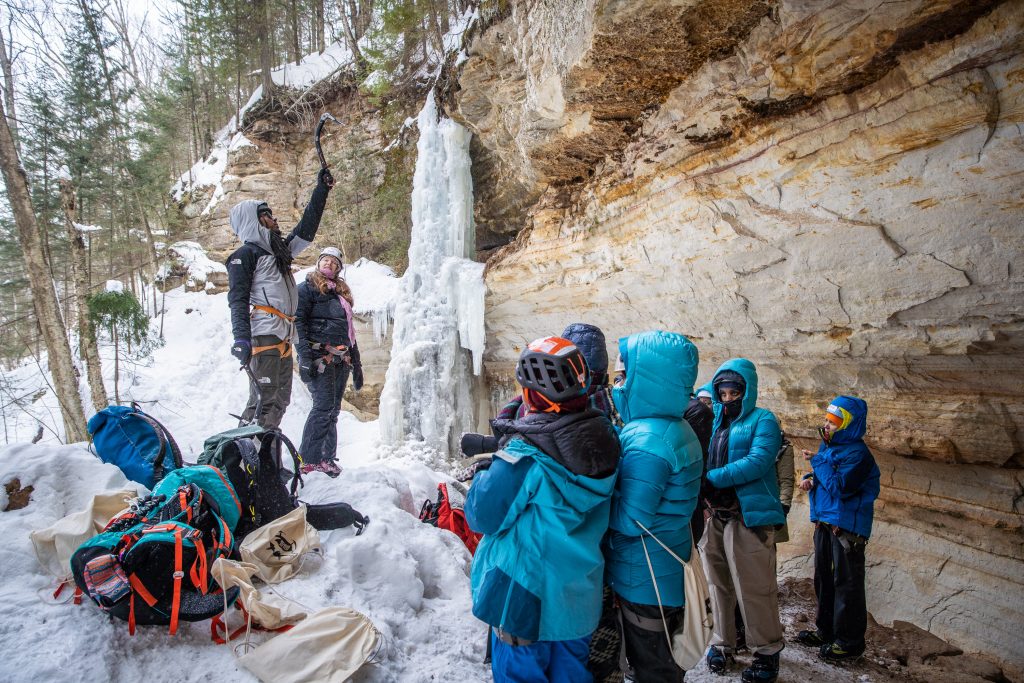 Munising's ice climbing season is from December through April and trips can be scheduled any day of the week during the season. There are front country and back country options, and guides are booked for a full day, so it's up to the individual or group how long they want climb.
Asked where his favorite place to ice climb is, Thompson named Grand Island, just off the coast of Munising. "With some of the longest routes in the Midwest, a trip to the island should be on everyone's bucket list," says Thompson.
Fun in Fenton
On the southeast side of the state, two entirely different types of frozen formations are available for seasoned ice climbers to train and beginners to learn – ice towers. Peabody Ice Climbing Club in Fenton has two towers, one 45 feet tall and the other 72 feet tall, that are iced over in the winter to offer closer to home climbing for people in between their travel climbing trips.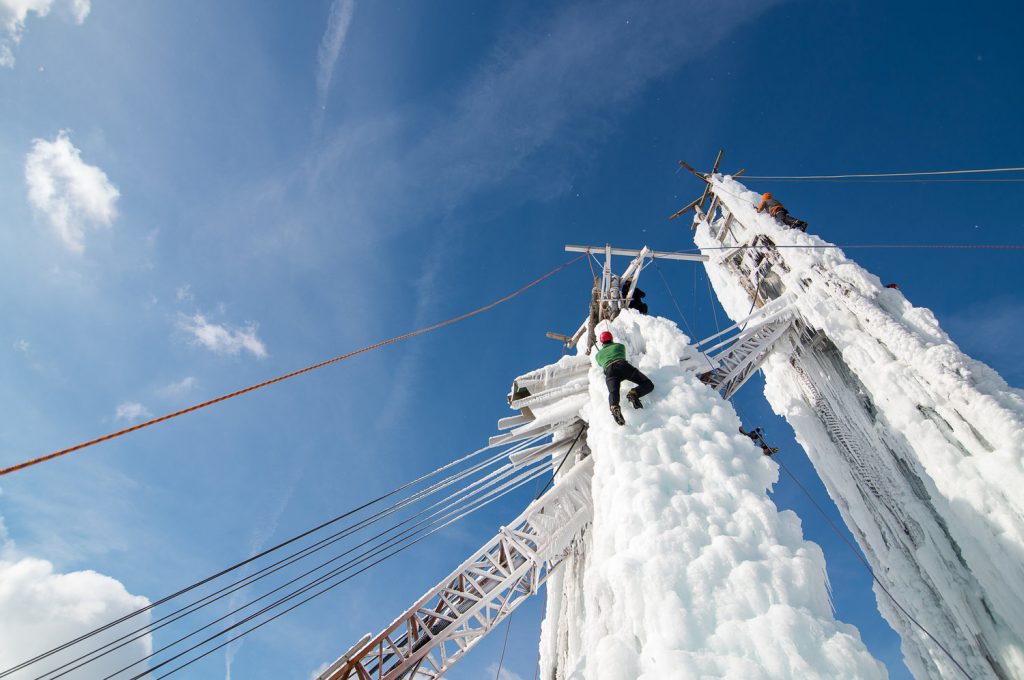 "It's not uncommon for people to drive six to seven hours each way to ice climb at our facility. There aren't many places in North America to ice climb in general, so we are lucky to have the resource we have here," says owner Garrett Peabody, who has been climbing for 25 years and is an American Mountain Guide Association certified instructor. When not training people at his club, his favorite place to climb in Michigan is the Pictured Rocks National Lakeshore.
"The views from up high contrast the views from down low. Lake Superior is an amazing thing to be surrounded by when out climbing," says Peabody.
Peabody Ice Climbing Club is generally open Wednesday through Friday evenings (the lit towers are a sight to behold on evening climbs) and during the day on Saturdays and Sundays throughout the winter. Hours are posted weekly on their website as ice climbing is a conditions-based sport.
However, fun at Peabody's is not season-dependent; there are also mixed climbing walls for year-round training offering people a chance to learn new ways to use their axes and crampons throughout the year.
If you've got a fun-loving group and don't want to miss out on a minute of climbing time, rent the 12-person bunkhouse or pitch some tents on site. There is also a 10-person sauna to soothe the muscles at the end of the day.